Heyyie! Spent my whole evening working on this layout today! Oh, was reading the bible in the evening just not that my paper got 'jammed' while I was flipping it and an idea struck me to do a photo shoot with my bible! Spent quite awhile getting the shots that I want but am really satisfied with the photos taken!:)
There has been a lot going on in my life now - such as many involvements and commitments, studies, family, friends.... so this pictures came at a right time where I felt I needa to scrap something more personal and close at heart:) Hence, this layout! Hope you like it!
Oh, and I love playing with the Prima old stamps again! Haven been using them since like decades ago:X And Echo Park Victoria Garden is just so awesome!:)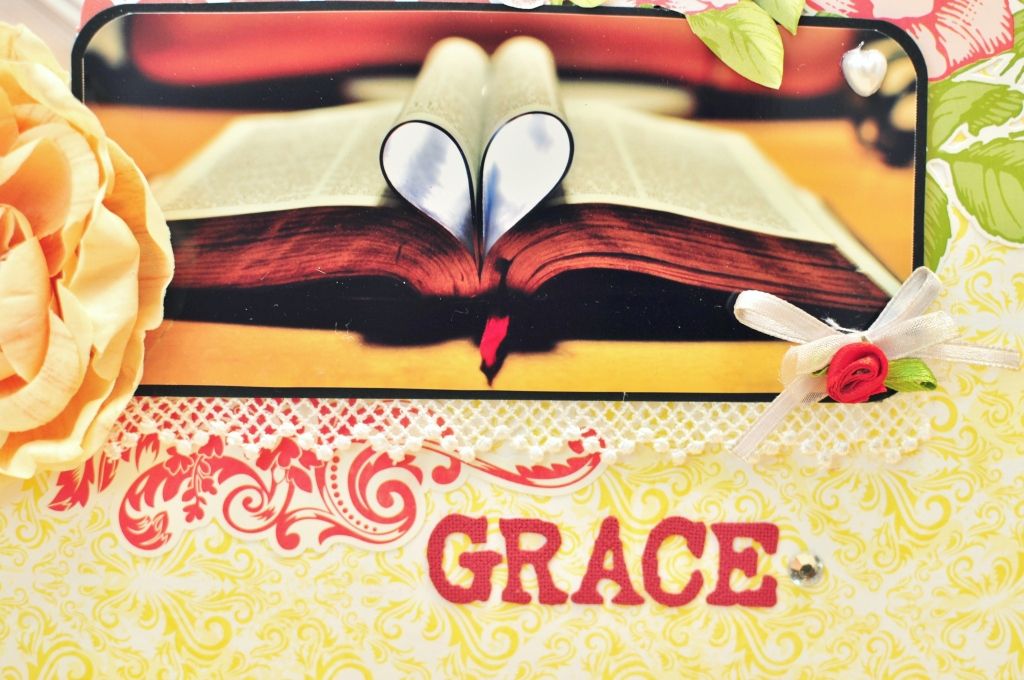 Items used:
-Echo Park Victoria Garden - sunshine, secret garden and element stickers
-Distress ink - tea dye
-Prima lace, alphabets, stamps and flower (camilla flamano)
-Twinery pink sorbet
-Colorbox crystals
-Random finds!