Heyyie!! I am back with more inspiration! Unlike the usual 12x12 PL layout, I decided to try something new by playing with the 8.5" X 11" folder! And I did my birthday spread with it! I realised that 80% of my PL folders are dedicated to eating:X Does that account for my recent weight gain?:X HAHA!
Here are the details! I had lotsa fun layering the photos together!:D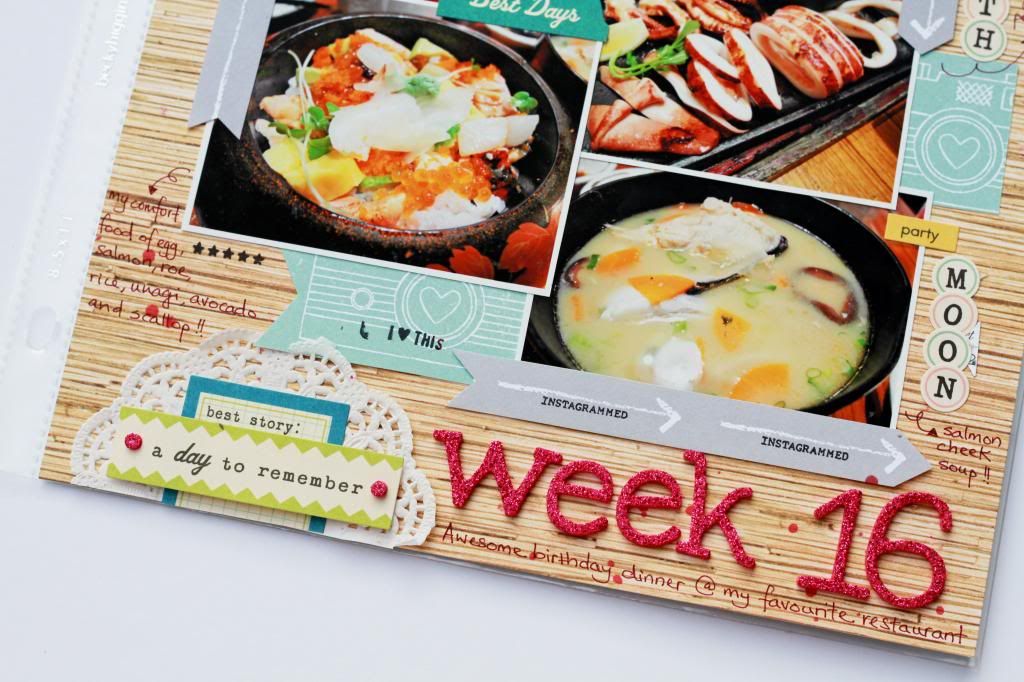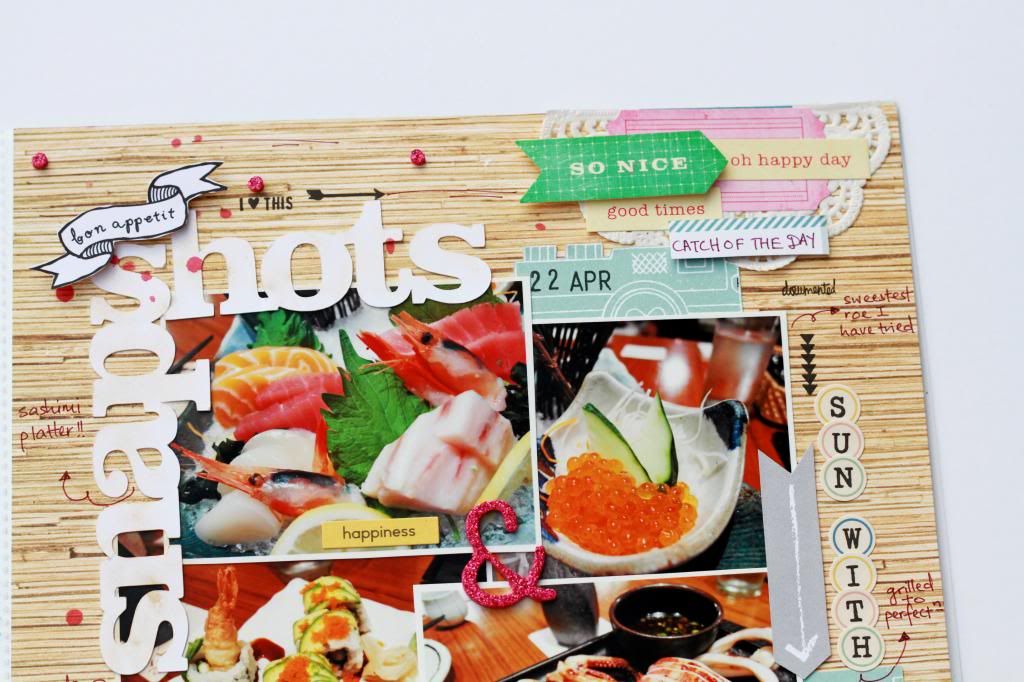 The back side of the folder...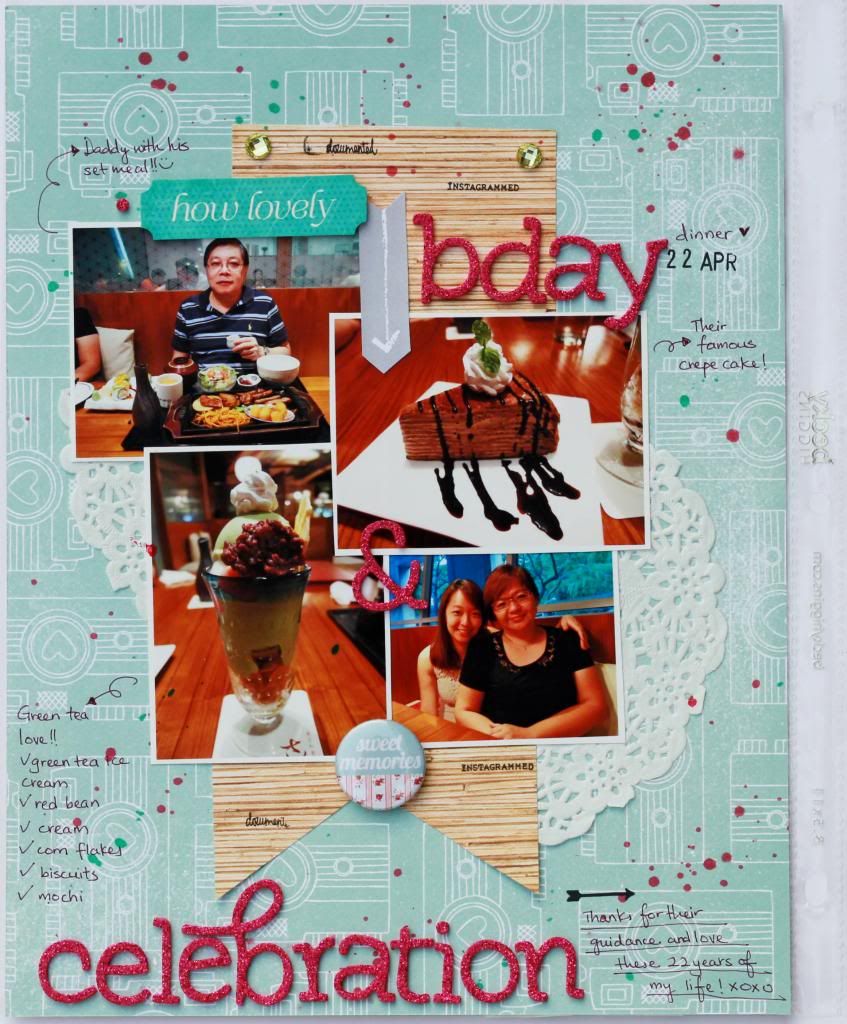 And lunch!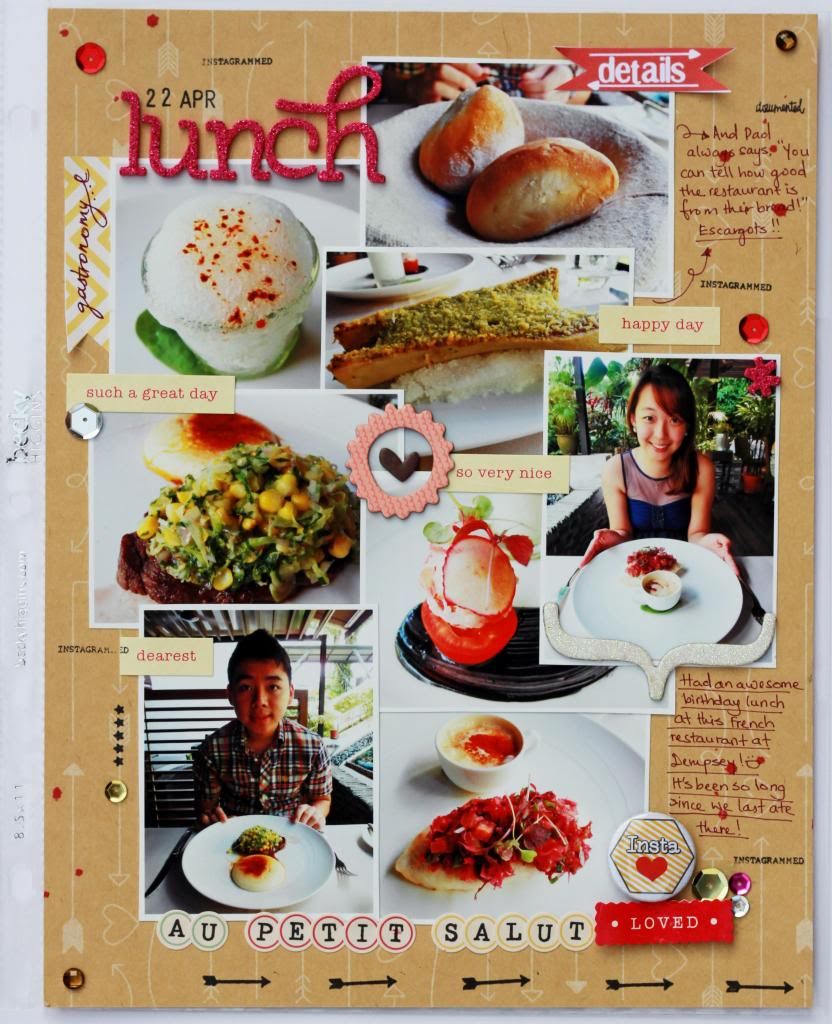 Products used:
-Amy Tangerine Yes Please - Commitment
-Amy Tangerine Yes Please - Perfect
-Studio Calico date stamp roller
-October Afternoon Playtime sticky keys
-October Afternoon - Sidewalks word stickers
-Crate Paper Maggie Holmes - sticky accents
-Thickers - Eclair, Lullaby
-Findingnana flair buttons
-Cameo cuts
Thankful for a great time for bonding and sharing over meals and thanking God for sustaining me through all these years.
Thanks for popping by! Till my next update, take care and God Bless!