Heyyie guys!! Just sharing these 2 classes that I designed for Scraplicious! Head on down to Scraplicious in person for a close up view of my projects or simply call
6345 8600 to book a place!! Hurry to avoid disappointment!:)
1. Photo Memory & Camper Van Fun!
In these 2 layouts, learn to create a 'photo frame' where you can change photos whenever you like so your layout will never get too boring!:) Learn also to play with velcro to add interest to your project! Lastly, you will also learn how to create your own handmade flowers!:) Also learn to create a waterfall album!:)
2. 9 to 5 Altered clipboard
In my second class this October, learn to create an altered clipboard from scratch to file your small reminders and receipts neatly in place! It's not only nice for display, it is also very practical to write your to-do list on the whiteboard!:)
So sign up if you are interested! Till my next update, take care and God Bless!:)
PS: If you haven hear of my 100th post giveaway, scroll down and include your name in the draw! Whee!:) Have a blessed week ahead!:)
Yay guys!! I am so thankful and glad for this huge giveaway! Love starting this weekend with a time of sharing!:)I am really glad for this 100th post and happy that I have been working hard to update my readers and most importantly, to share my love for scrapping. It's been a wonderful journey these past 3 years and am really glad I picked this hobby up. Though costly to maintain :P , it has been very therapeutic!:)
I have put together a collection of yummy goodies, valued at more than $200 retail price!I have decided to add more goodies than shown in the picture!
-DCWV 48 12" sheets -lemon flower stacks collection
-Martha Stewart Spring butterflies punch
-Pink Paislee Parisan Anthology corrugated elements chipboards
-Thickers Vera Accent
-Sweetie Sprout - canvas album
-Prima brads
-Prima Build a book canvas sheets
-7 gypsies elements fragments
-Prima parlor petals east lake
-Three bugs in a rug - chitchat stickers
-Bo Bunny a gift of love- Friend cardstock stickers
-Queen&co felt fusion
-Cosmo Cricket Ready set chip - Earth Love
-Inkadinkado- Sunny yellow
-Maya Road mist- fern green mist 2oz
-Hambly Screen prints - Collection of 10
-Maya Road butterfly chipboards
The main aim of this give-away is to thank my subscribers for all of your support and to also use this opportunity to share my blog and hobby with like-minded people! Want to be able to share and learn from all scrappers!:)
To be entered into this draw, all you need is to:
1. Be a follower of my blog so I can keep you updated with the latest scoop.
2. Comment on this page for a chance in the draw.
3. Recommend your friends, ask your friends to mention your name on this entry and both of you will get an additional entry into the draw!
All the best guys! I will be closing this give-away on 14 October , 2359, and drawing a winner on 15 October! :)
PS: This give-away is only for Singaporeans due to the high costs of shipping. Really sorry about it!
Heyyie guys! How have u been? Been up the whole day working on one of the sweetest Prima collection - tea thyme and romance! Woo I adore the embellishments so much! For Scraplicious DT this month, I decided to scrap a layout on mother's love! Taking this opportunity to also thank her for all her support and the care and guidance she has provided me!:)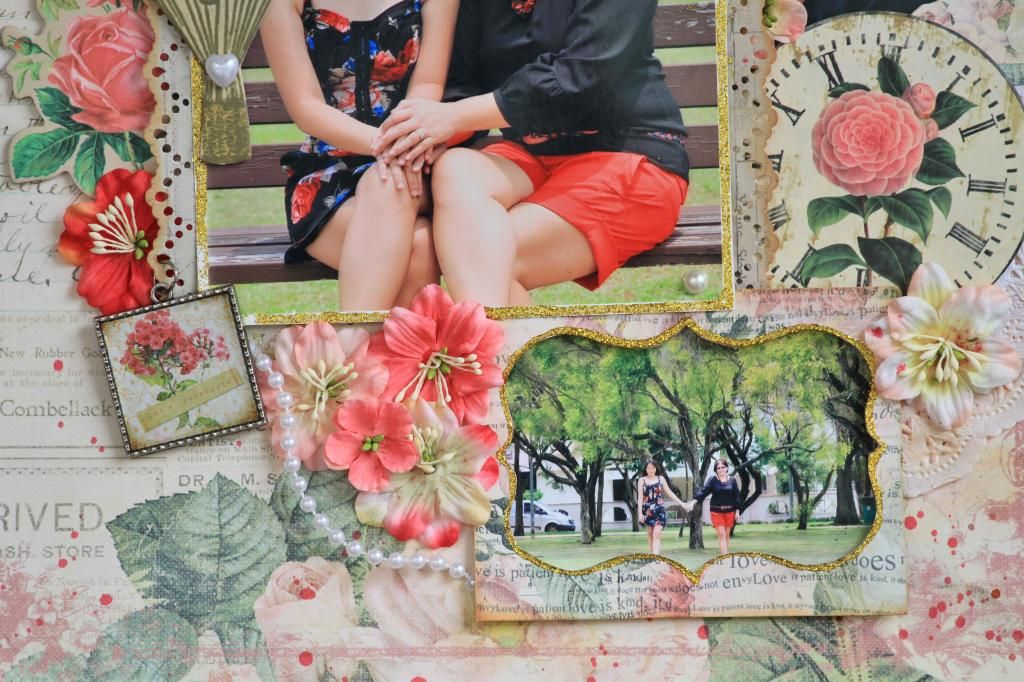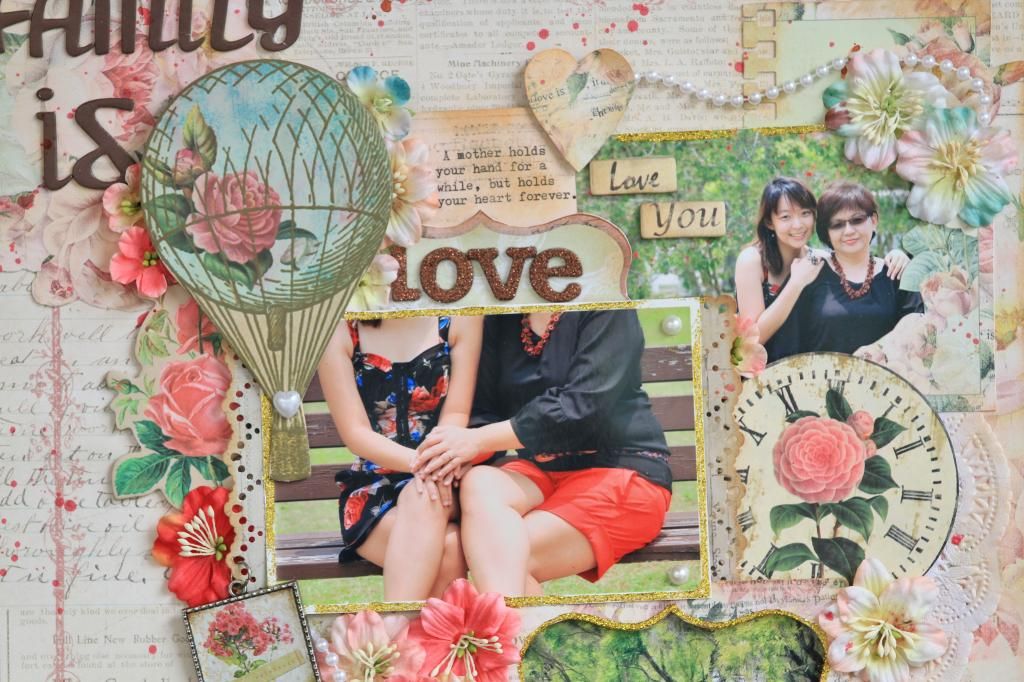 Items used:
-Prima - tea-thyme collection - Charmante, Kersey, Challis
-Prima chipboard - Romance
-Prima Athena flowers skylight
-Prima Athena flowers Coral
-Tattered Angels - Burnt red, peppermint stick
-Maya Road Pomegrante Pink mist
-EK Success binding edge punch
-American Crafts Thickers - cupboard, glitter letter sticker

Most items are available at Scraplicious so head on down too!
Till my next update, take care and God Bless!:)I am so excited for the much awaited 100th post - A huge giveaway!!:) YAY!!
Posted by

Cassandra Chen
at 12:16 AM
No comments:

Hey all! Decided to do up 2 butterfly cards today!:) Hope you guys enjoy it as much as I do! Wait up, another sweet layout to come!!:)
A birthday card for my mum!
Items used:
-Prima tea thyme collection - Kersey
-Prima Pastiche collection - love letter
-Prima chipboards
-Prima whisper collection reflections
-Maya Road - butterfly
-Prima tea thyme collection - Kersey
-Prima Pastiche collection - love letter
-Prima Athena Flowers Skylight
Till my next update, take care and God Bless!:)