Again, this is Part 2 of my 3 layouts I did for
Scraplicious
Design Team assignment:) Had lots of fun taking pictures of them! I made it in a "Polaroid" style at the bottom of the page! Just wanting to express my thanks for Ben's & Jerry, who has helped motivate me through my exams! My favorite flavour is definitely New York Chocolate Fudge! Though sinful, it never fails to make me happy when skies are grey! :)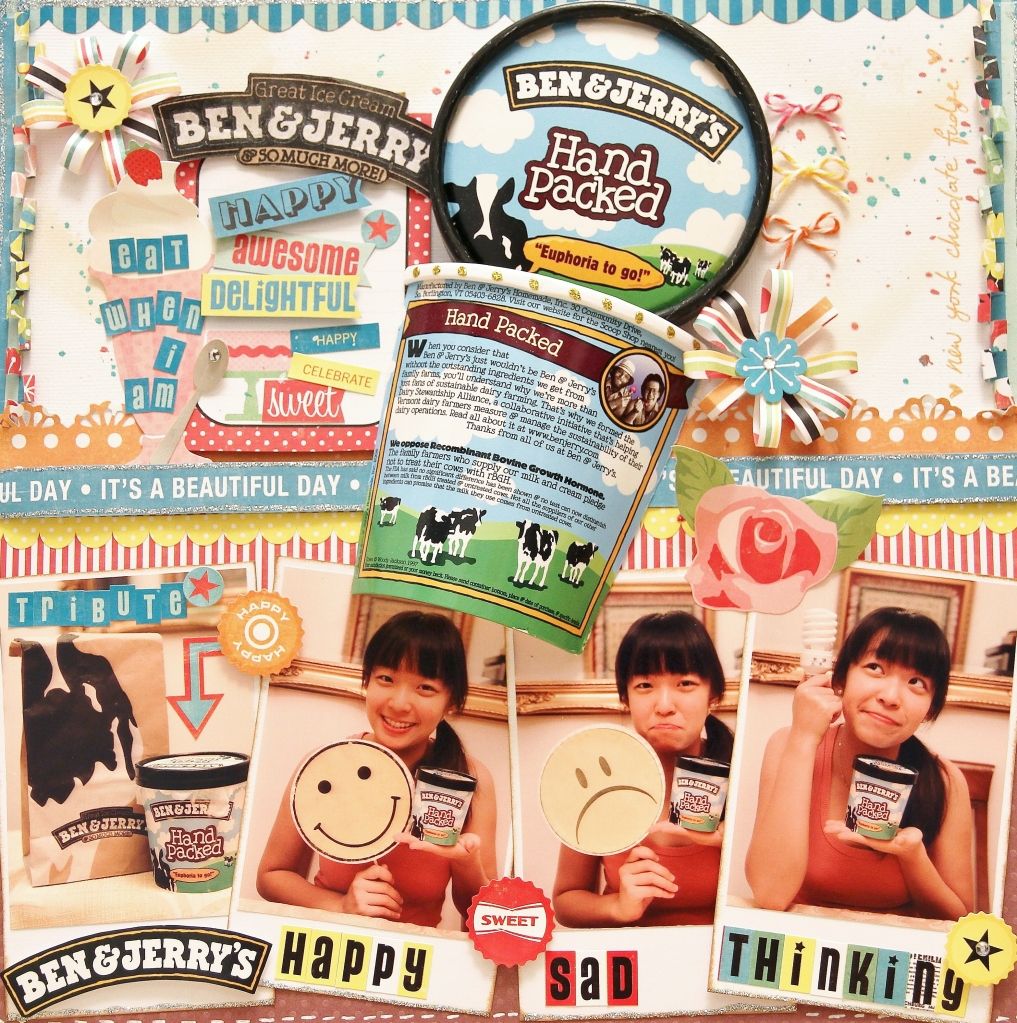 Products used:
-Brown polka dots coordination cardstock
-Echo Park - Happy Days Collection :
-Tattered Angels - burnt red, frozen lake,apricot, autumn night and peppermint stick
-EK Success double crotchet lace punch
So guys, when was the last time you scrap about your favourite food?! Start collecting the packaging and scrapping now!:)
Hope you have enjoyed this layout as much as I did! Till my next posting, take care and God Bless!