For Scraplicious DT assignment this month, I decided to work on an altered art project and challenged myself to work with something less than $30 so
as to make it a great door gift for friends! And I did it! How so? Most of the items are bought from DAISO! Yes, how I love this company for all its nice and affordable household products! Got the flower pots, wooden base,pink paper strips and lace from DAISO and that came up to say $8?
Then I played with almost the whole of Crate Paper neighbourhood chipboard collection and used minimal papers for the plant petal and base and viola! This lovely altered project titled Sunshine in my lovely garden was made! One of my favourite projects thus far and loving every detail of it and how cute it is!:):)
Head down and get your pots and create your very own personalised flower pots garden! Remember to send me a link to show me your awesome creations!:) Whee!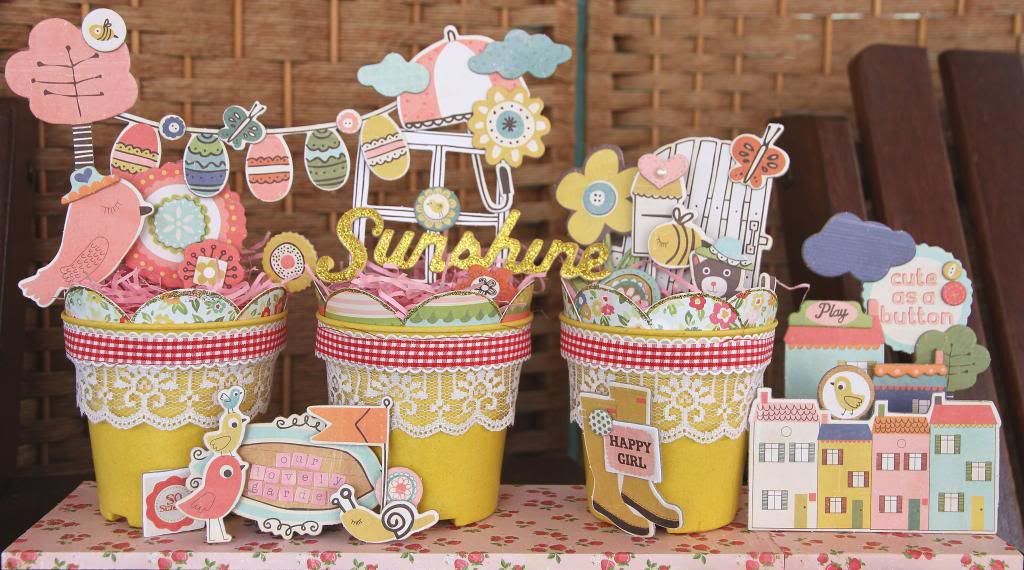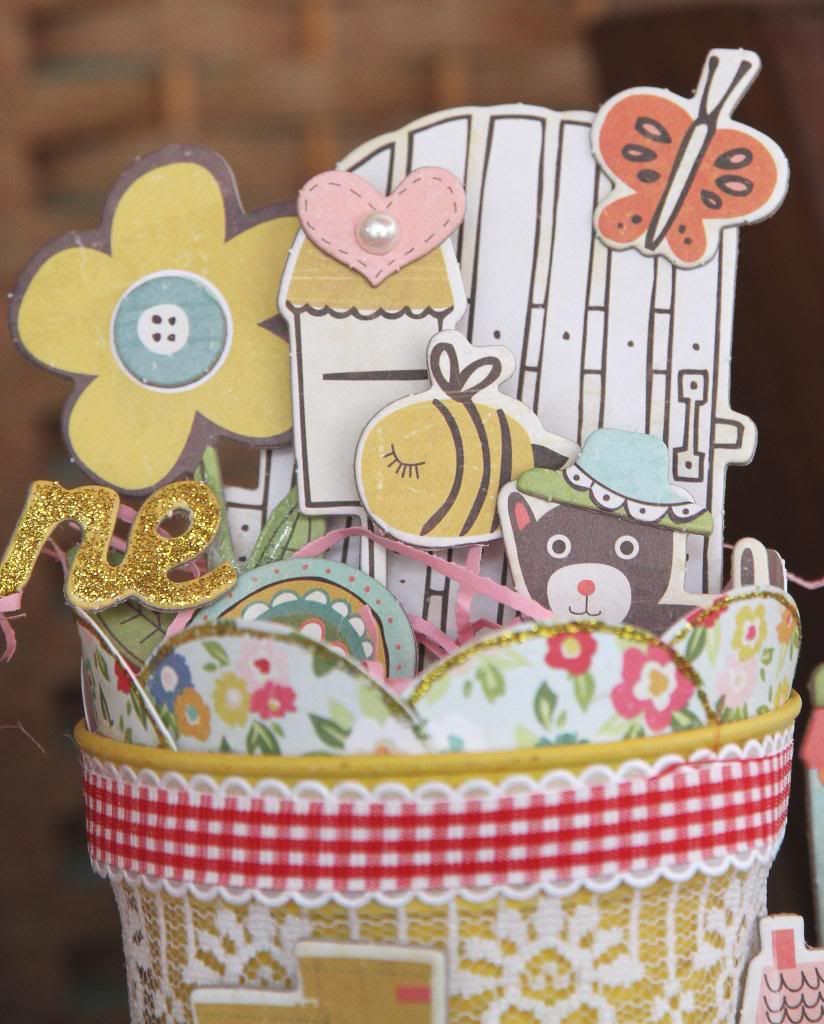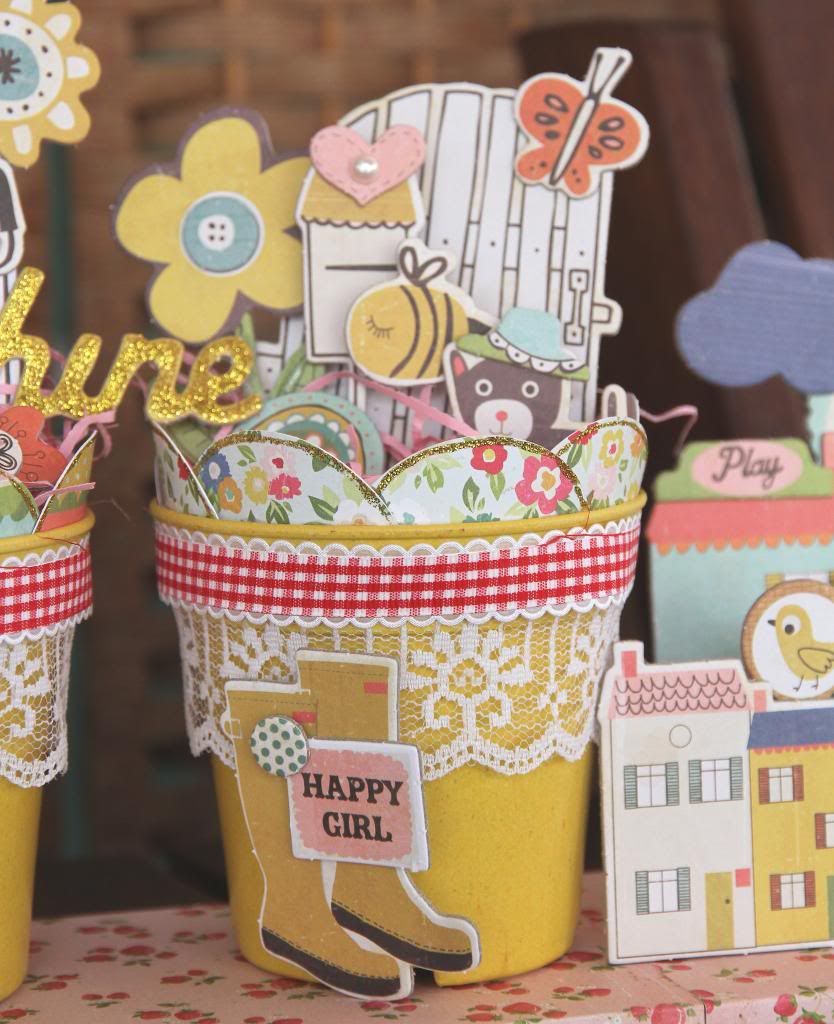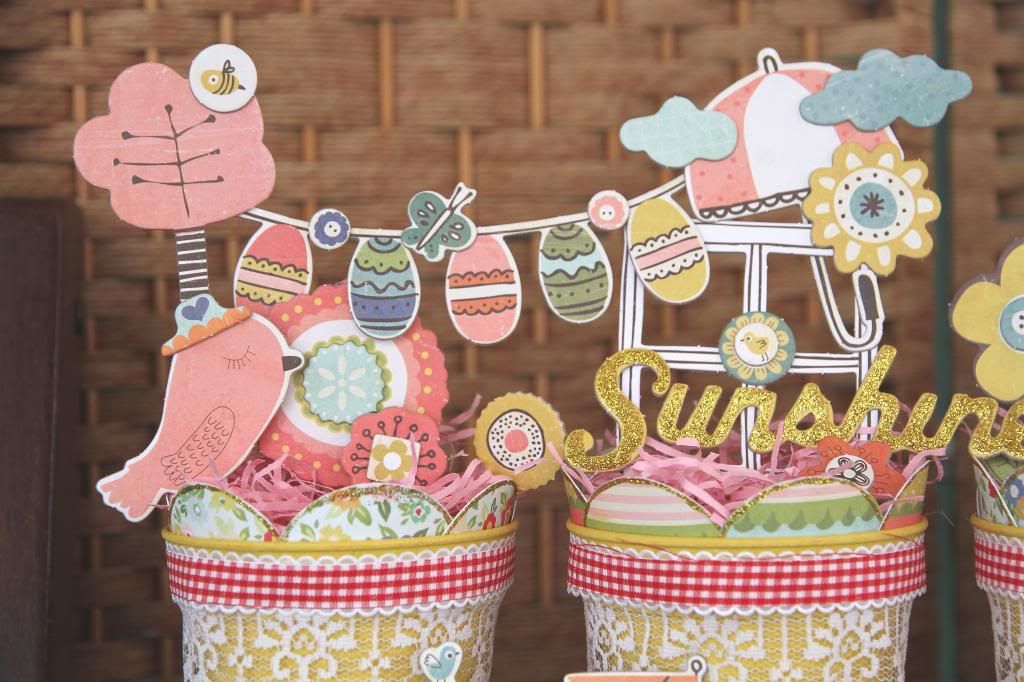 Items used:
-DAISO board, flower pot and lace
-Crate Paper neighbourhood - Picnic
-Crate Paper neighbourhood - Chipboard
-Crate Paper Pretty Party - Confetti
-Crate Paper Pretty Party - Cake Stand
-Girls' Paperie whimsy vintage sticker market
Till my next update, take care and God Bless!:)