Hey! How's everyone doing?It's been really long since I last posted!I am sorry!Haha!Been busy settling my stuff for school again! School's starting next tues!!Argh!!Hahah! So, I have to make do with whatever time I have left and scrap to my heart's desires(from Wirda:D)! Spent my whole day working on this layout which's inspired by the designers of My Mind's Eye collection! Gave myself a challenge - to work with only black and white because I want the focus to be on the pic than the surrounding! And I succeeded in sticking to this colour scheme!I love my 7-page journal tags that contains the sweet words my parents wrote to each other and the pocket holder I created from scratched!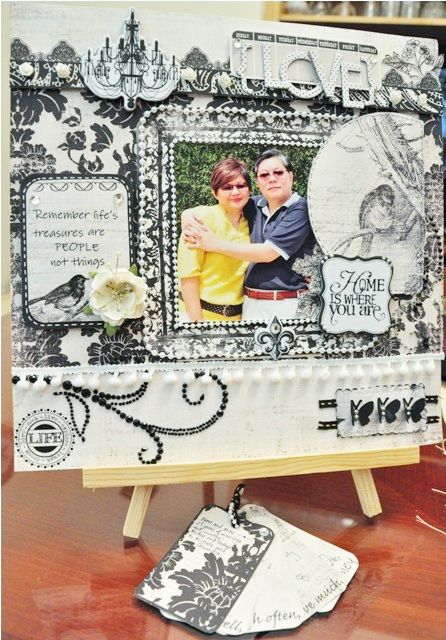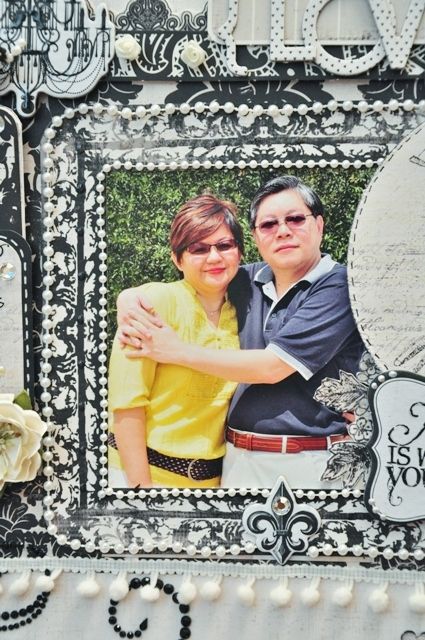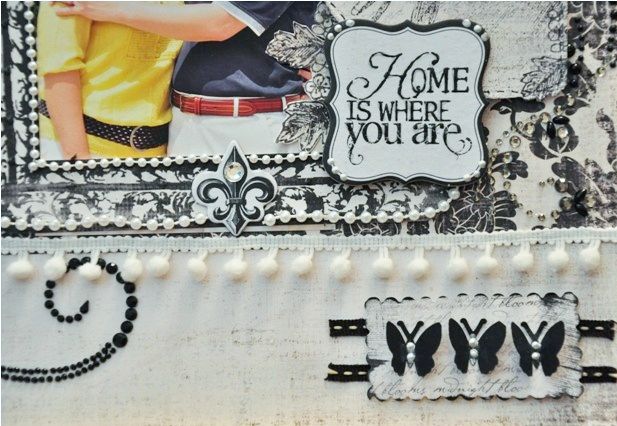 Products used:
-My Mind's Eye Meadowlark Dusk and Dawn Collection
-KAISER rub-ons - Experience and MME's rub-ons
-Prima black crystals, SIIP crystals and Lilliput Roses Marshmallow flower
-Teresa Collins Welcome Home chipboard
-EK Success butterfly punch and corner punch
-pom pom from MWL
-two types of pearls from Spotlight
-Thickers -Cupid alphabet collection
-white roses from Art Friend
-stitched ribboon from Arab Street
Take care and hope you enjoyed my work! Will upload a few of my RAG photos tomorrow!