Heyyie guys! How have u been? Been up the whole day working on one of the sweetest Prima collection - tea thyme and romance! Woo I adore the embellishments so much! For Scraplicious DT this month, I decided to scrap a layout on mother's love! Taking this opportunity to also thank her for all her support and the care and guidance she has provided me!:)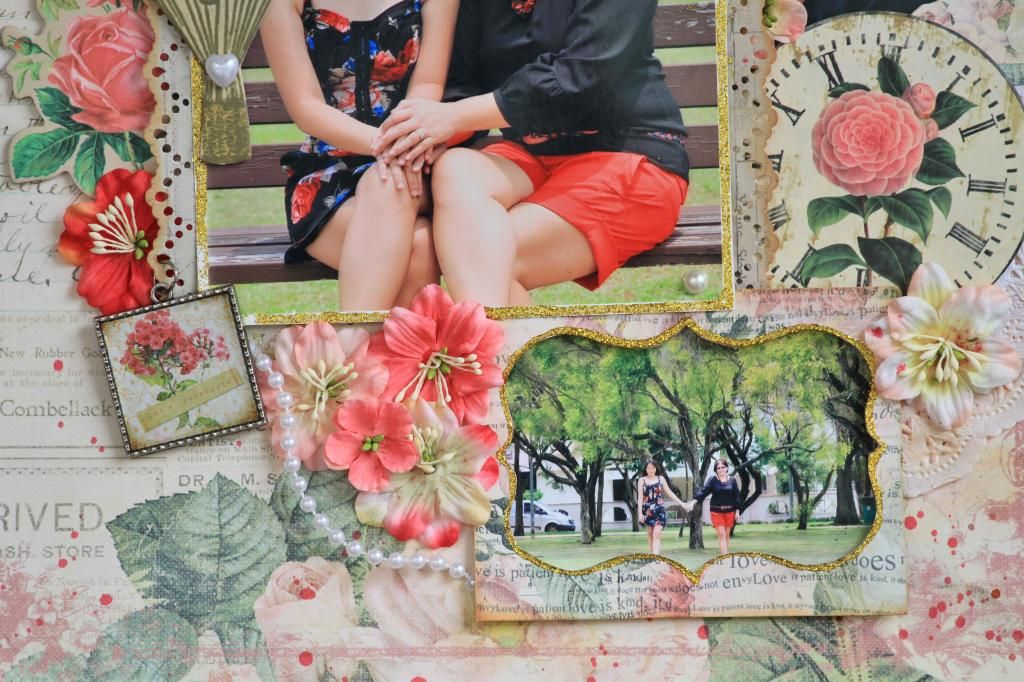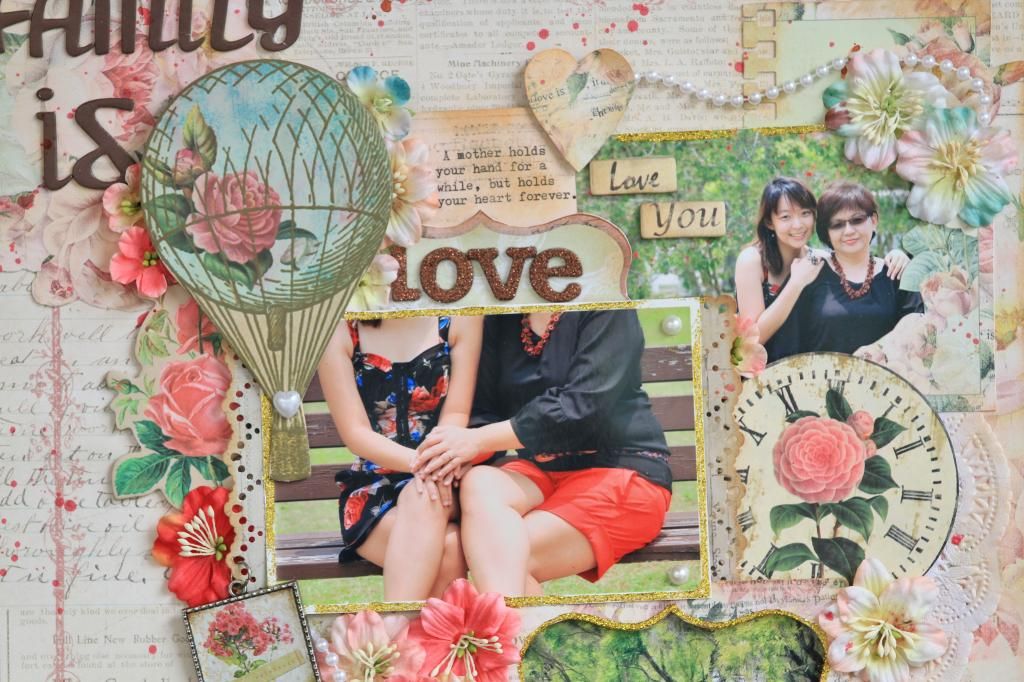 Items used:
-Prima - tea-thyme collection - Charmante, Kersey, Challis
-Prima chipboard - Romance
-Prima Athena flowers skylight
-Prima Athena flowers Coral
-Tattered Angels - Burnt red, peppermint stick
-Maya Road Pomegrante Pink mist
-EK Success binding edge punch
-American Crafts Thickers - cupboard, glitter letter sticker

Most items are available at Scraplicious so head on down too!
Till my next update, take care and God Bless!:)I am so excited for the much awaited 100th post - A huge giveaway!!:) YAY!!