"A perfect cherry blossom is a rare thing. You can spend your whole life looking for one, and it will not be a wasted life."
-The Last Samurai
Heyyie dearest friends! So thankful I managed to catch the cherry blossom in Japan this April! Words can't describe how beautiful it was! And this layout is inspired from the cherry blossom I saw.
(Photo credit: Knowledgehi)
Supplies
:
Twirly Girly Collection- Patterned Papers:
Piggy Tails (
TG14OS12), Tea Party (
TG14OS03), Grandma's Quilt (
TG14OS10),
Twirly Girly Sticker Sheet (
TG14EB02), Date Night Collection- Illustration Stickers (
DN14EB02), Dance Party (
DN14OS11)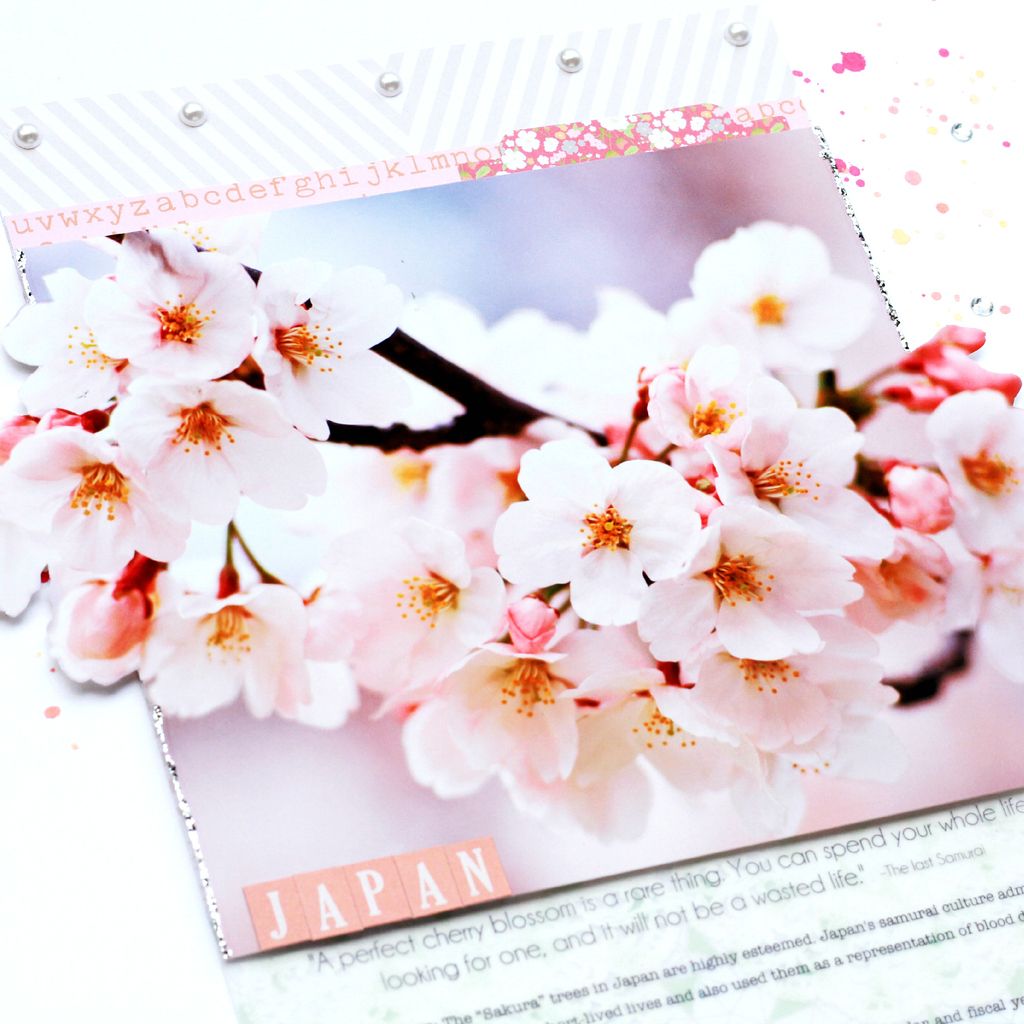 Firstly, I created the background with the technique of splattering inks over the paper and chose colours of Spring: Red, pink, gold,orange and white.
Secondly, because I wanted the cherry blossom to be the focus of the layout, I printed a slighter larger photo. Then I trimmed off the sides and added foam dots to pop it up. Love the dimensional effect!
Thirdly, I printed my text on vellum or thick tracing paper instead of directly on the patterned paper. This way, the text is more visible as the background colours are slightly masked.
Hope these simple tips help!
Come join us and share your creations on our
Facebook Page
or tag us on
Instagram
! Thanks so much for dropping by and sending some love! Hope you liked it! Till my next update, take care and God Bless!:D