Hello everyone! Welcome to Clique Kits August Pep Rally!
You should have arrived from Mariah's blog!
This month, we hope to inspire you with awesome projects from the design team using
Pink Paislee's "Citrus Bliss"
collection. Here's my take for this challenge:
I wanted the layout to focus on my dog so I made repetitive patterns at both ends so hopefully the eyes will be drawn towards the centre!:D Love how this turned out!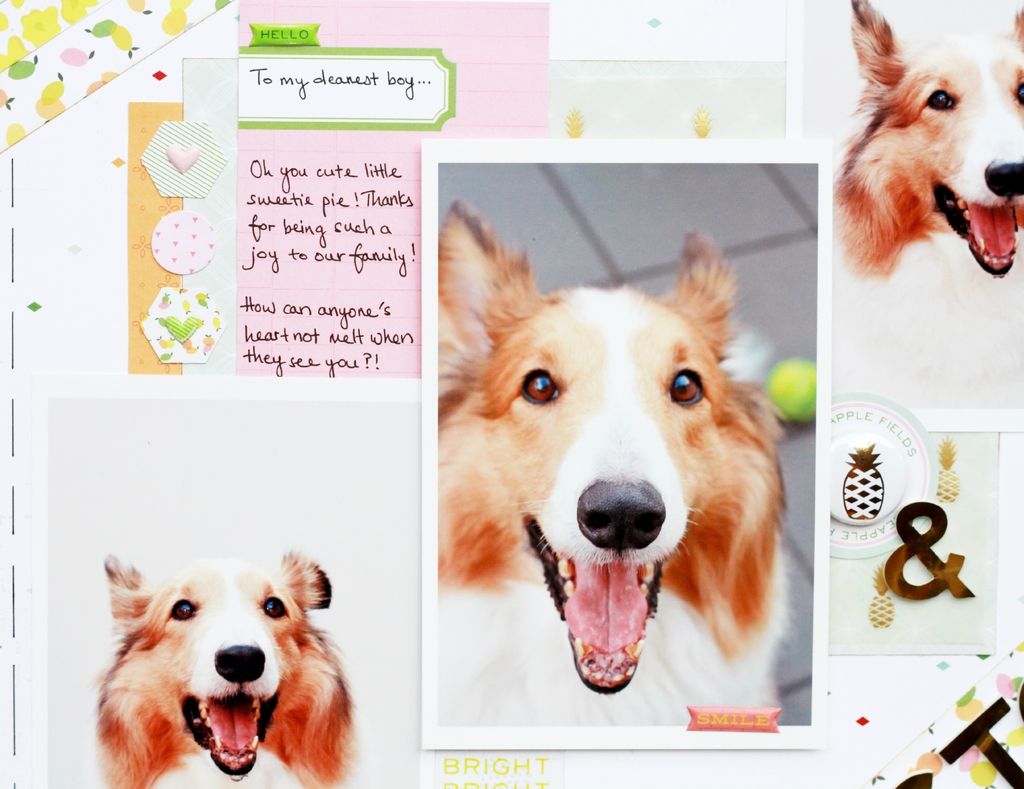 Thanks so much for dropping by!
Just leave a new comment for each like and share for a separate entry in the random drawing for this month's prize. One lucky person will win this month's Ambrosia kit that is sold out!
Get the word out and have your friends join our Pep Rally because they might end up with this gorgeous kit at their doorsteps! For more inspiration, head over to Donna's blog! If you are lost, head over to Clique Kit blog!:D
Hope you have a great week ahead! Till my next update, take care and
God Bless!:D