Heyyie! For my last Scraplicious DT January assignment, I did up this layout for my sister! And a handmade birdcage to personalise and add all the lovely embellishment in! This layout is very special to me because this photo was taken while on a hot air balloon with my sister in Egypt. Also, I felt I wanted to thank her for the 21 years of care and concern she has showered me! And for always treating me like her little 'baby'. Thank you Michelle! Loving you always! Enjoy guys!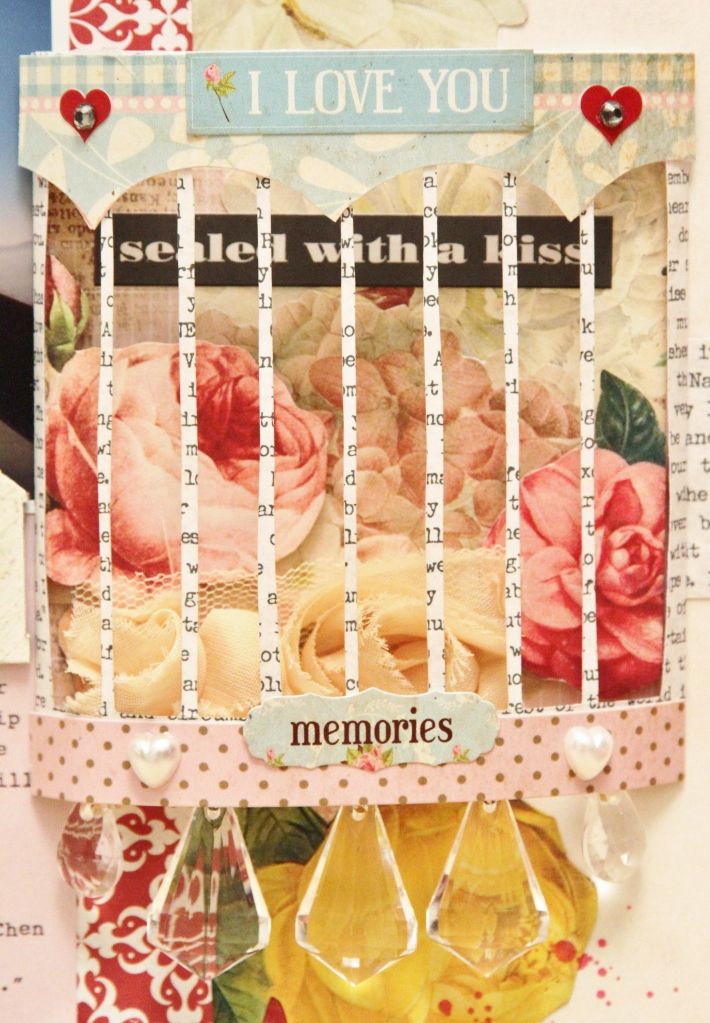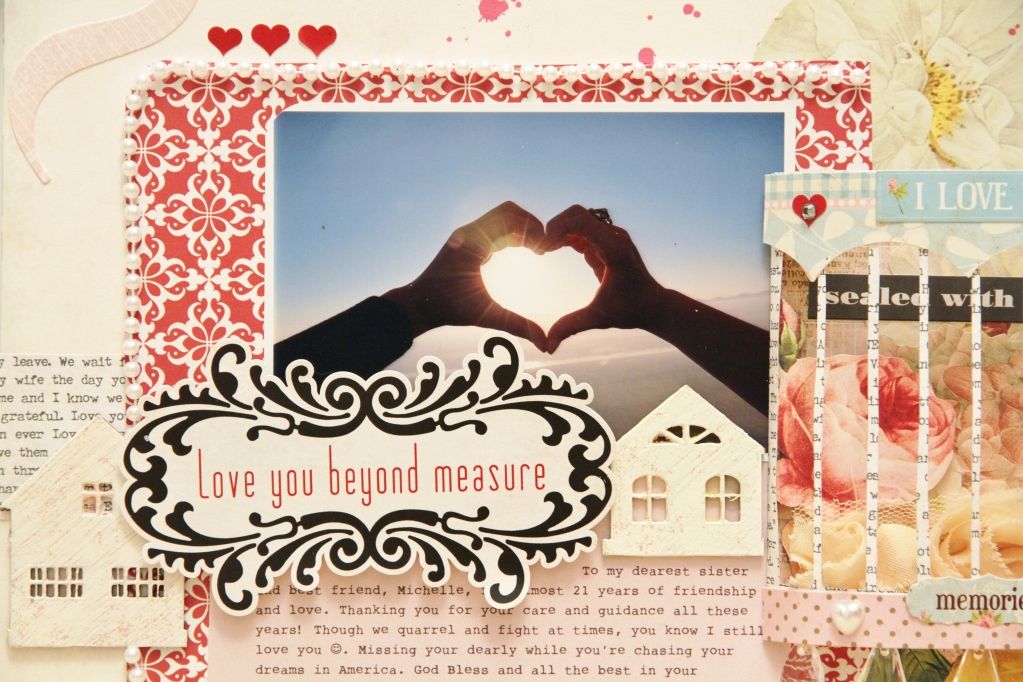 Products used:
Echo Park- Yours Truly - Pink/cream, rose blossom, honeymoon, element +alpha
-Girls' Paperie - Vintage whimsey sticker market
-Pink Paislee - sweestness, sweetest day, element stickers
-Maya Road - Trinket beads - dangling chandelier
-Dusty Attic - Main street border
-Pearls from Scraplicious
-Maya Road mist - pomegranate pink
Till my next entry, take care and God Bless!