Heyyie! Good day to all! How have you been? Will be sharing one of my travel layouts with you!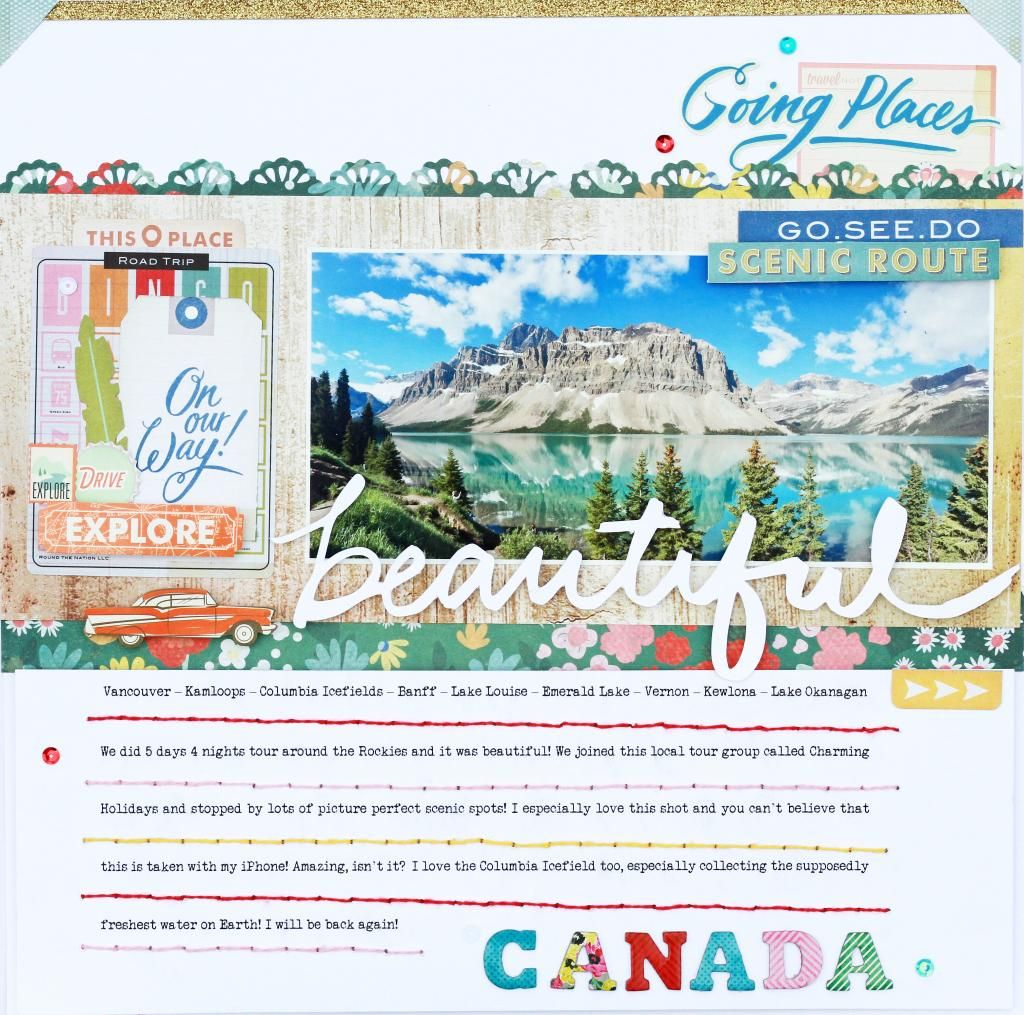 Played with Crate Paper latest collection- Open Road! Love how the theme fits my travel photos so much! And I created the line effect with twines! I separated the Valentine's day baker twine into red and pink, as well as the lemonade yellow and hand stitched it to form a straight line! It was quite therapeutic surprisingly!:D
Then of course embellishing it with sequins from the June kit! I love the blend of red, blue and white! It goes so well together!:D Lastly, cutting the word beautiful with my Cameo!
American Crafts gold glitter cardstock
American Crafts Thickers - Eric printed cardboard letter stickers
Hope you have enjoyed it! Till my next update, take care and God Bless!:D