Good afternoon to all! So, I recently create a layout with my favourite Crate Paper! Thanks to my friends who came over to my place to scrap recently, I realised I haven't been using my Cameo in a long while. So, I decided to use one of the cut file I already have and cut a grid style layout for this!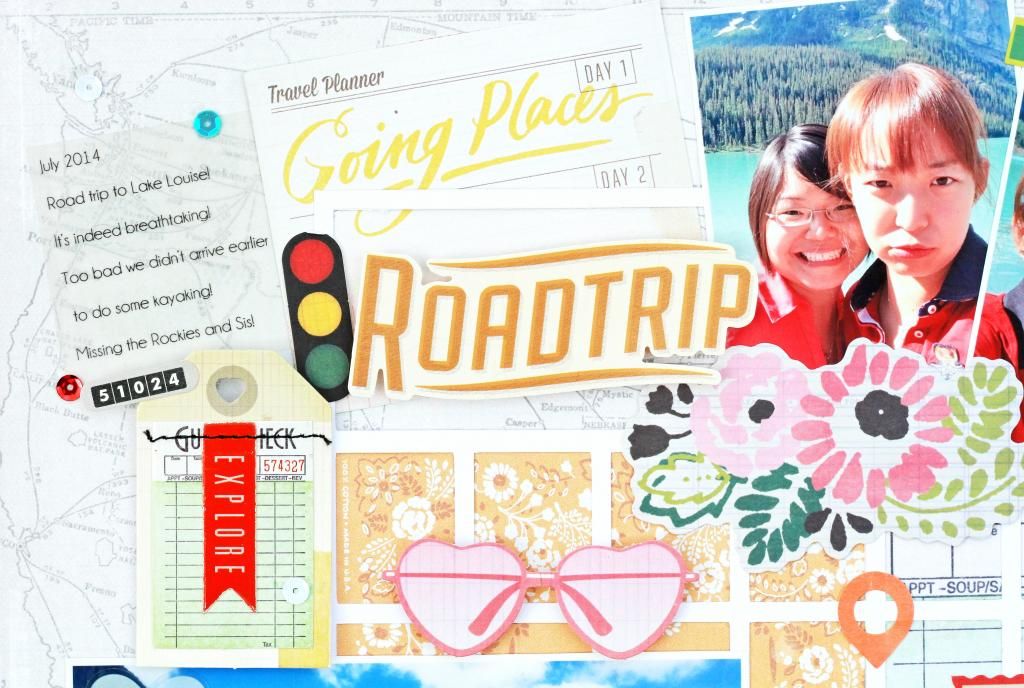 Then I layered it with different cardstock from the Open Road Collection, embellished and ta-da, another completed layout! Have been very fruitful these few days! Scrapping about 6 layouts within these 2 days! So excited to share more!:D
Products used:
Crate Paper Open Road Collection
June Embellishment kit
Natural Twine
Cameo Grid cut file
Thanks for dropping by! Till my next update, take care and God Bless!