Hello all! Hope your weekend has been great! Oh whoa, we are almost reaching the end of the year! How time really flies... Anyway, this means we are closer to Christmas right? Have you started preparing for it? Here's some of the Christmas cards I did using supplies from Pink Fresh Studio Christmas Wishes collection.
I am super in love with the die cuts from this collection! Look at how cute the deer is!
This card was made with just some simply layering!:)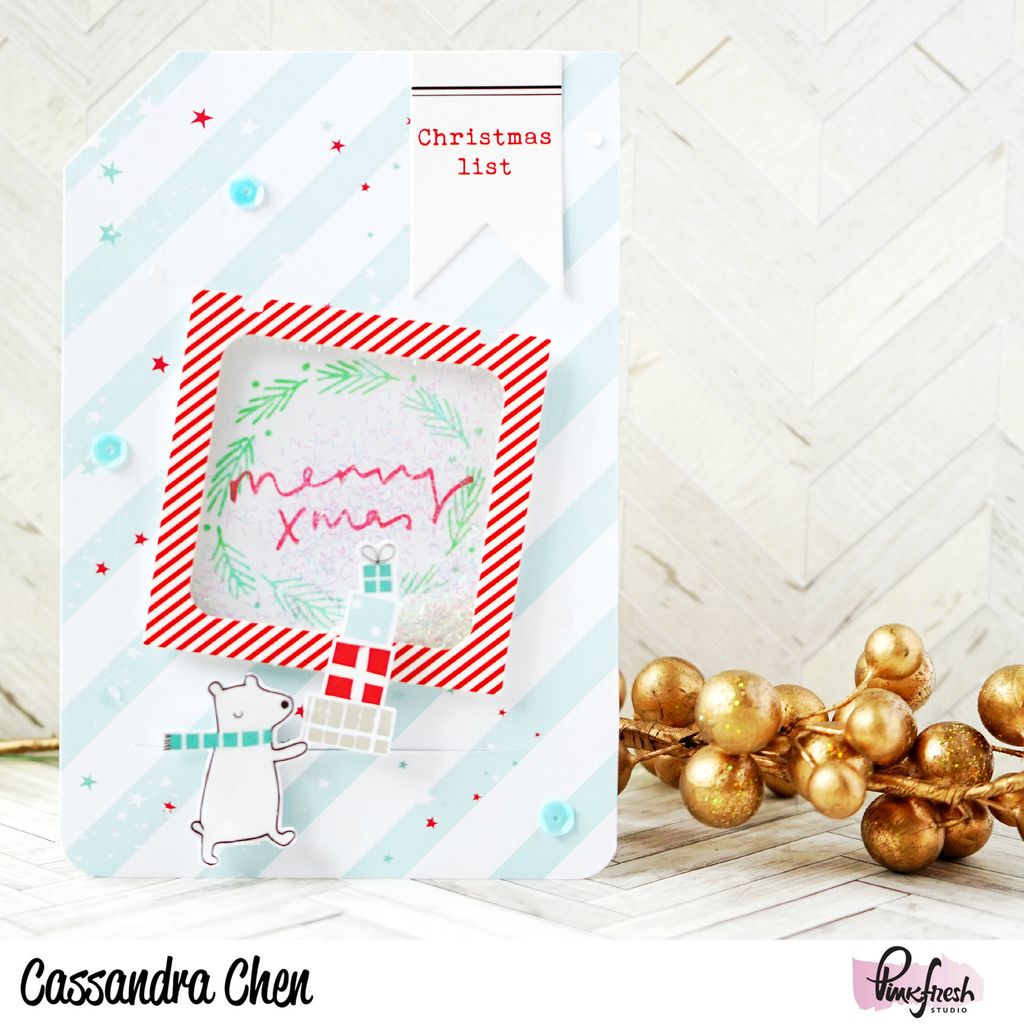 Lastly, for the third card, I wanted to add some fun elements into by creating a slider at the bottom and adding fine glitter dust into my shaker box!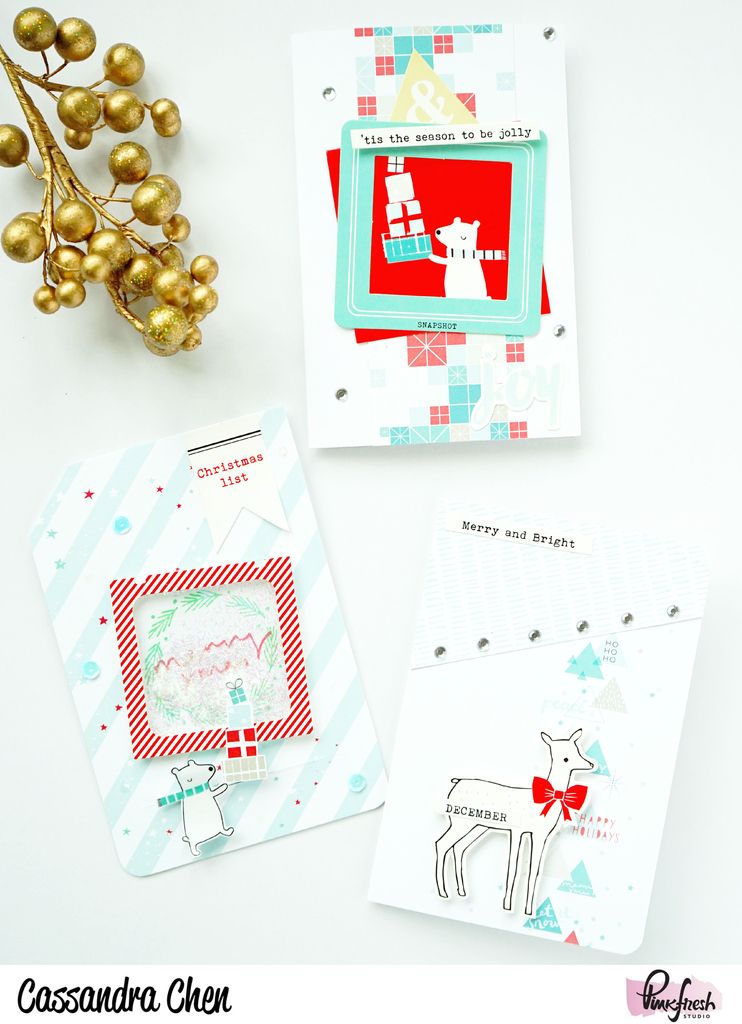 Thanks so much for dropping by! Hope you like my projects as much as I have enjoyed making them! We love to see your creations with Pink Fresh Studio products as well! Remember to tag us on
Facebook
or #pinkfreshstudio on Instagram! Till my next update, take care and God Bless!