Hey guys! This layout is dedicated to Ashley, Jordon's sister. Her horse, Beau, passed away recently and so my sister wanted me to surprise her with a layout. Hope she likes it! Credits to Jaz for the inspiration to this layout and I changed it a little to add in the additional photos ! This is also for Sandy's #6 Challenge! Thanking her for her generosity in the awesome goodies for the challenge!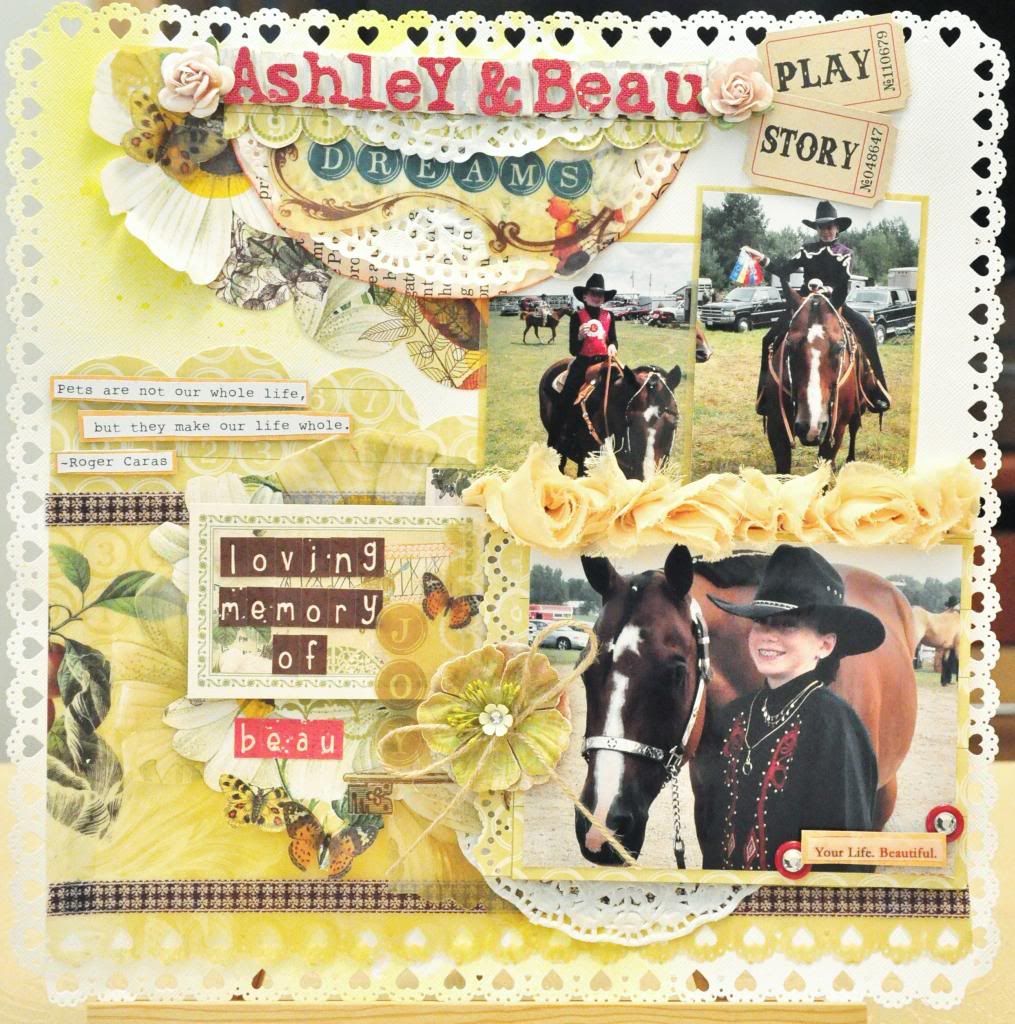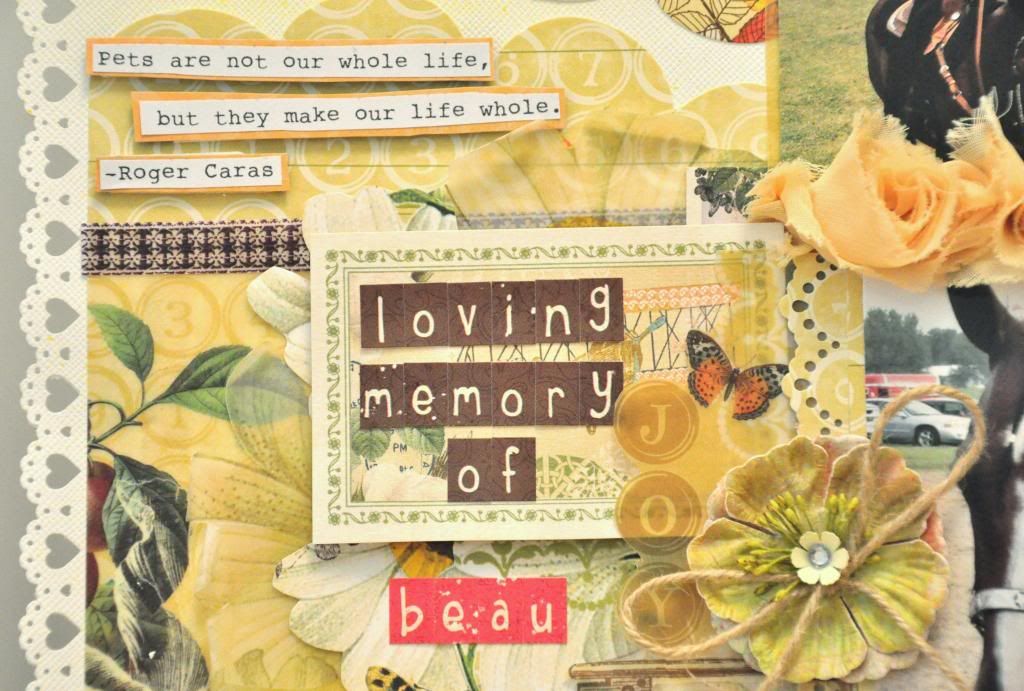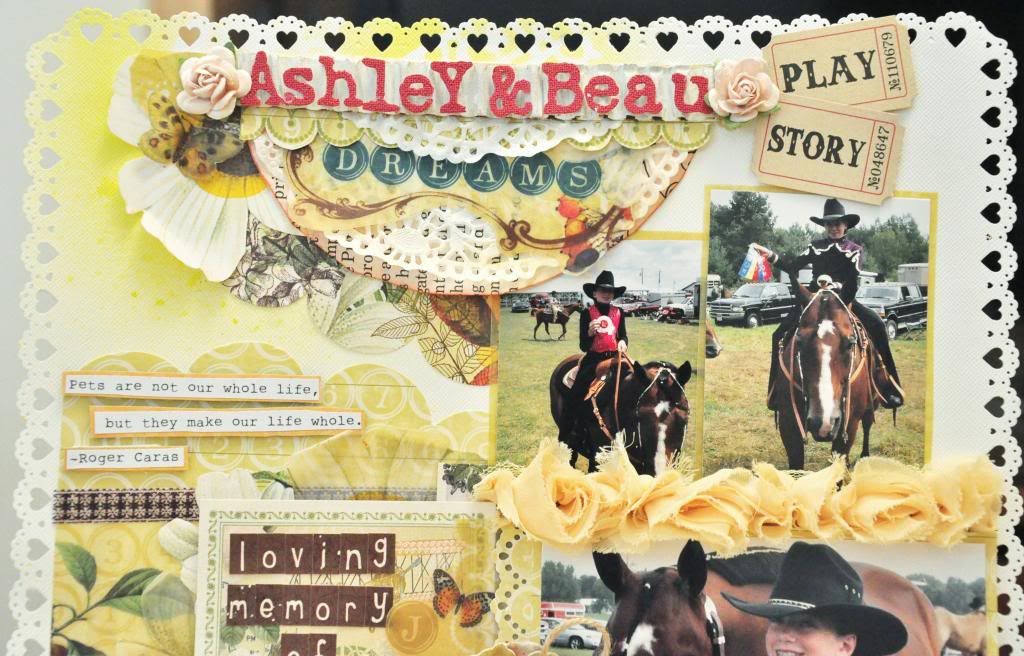 "Pets are not our whole life, but they make our life whole. -Roger Caras.
-Websters Pages Wonderfall collection and blooms
-Prima alphabet stickers and fairytale baby pink roses
-Echo Park Life is good cardstock alphabet stickers
-Martha Stewart Vintage Lace punch and Lace Heart edge punch
Hope you enjoy and God Bless!