Hey guys! I know it has been a super duper long time since I last scrapped or blogged! HAHA!Been really tied down with school work! My exams are finally over but it would also mean that clinical starts next week :) Been posted to NUH paed and hope it would be an enjoyable time for the next two weeks!
o, to reward myself after all the hard work I put in for my exams, I decided to scrap! YESH, it's very therapuetic! Spent two days trying to get the right shot out as well as planning and doing the layout! Sadly, I had this really nice shot taken but my dad went to develop a much bigger size - 5R which was impossible to fit into my layout so I had to cut away the black space (which was what made it so nice!:( )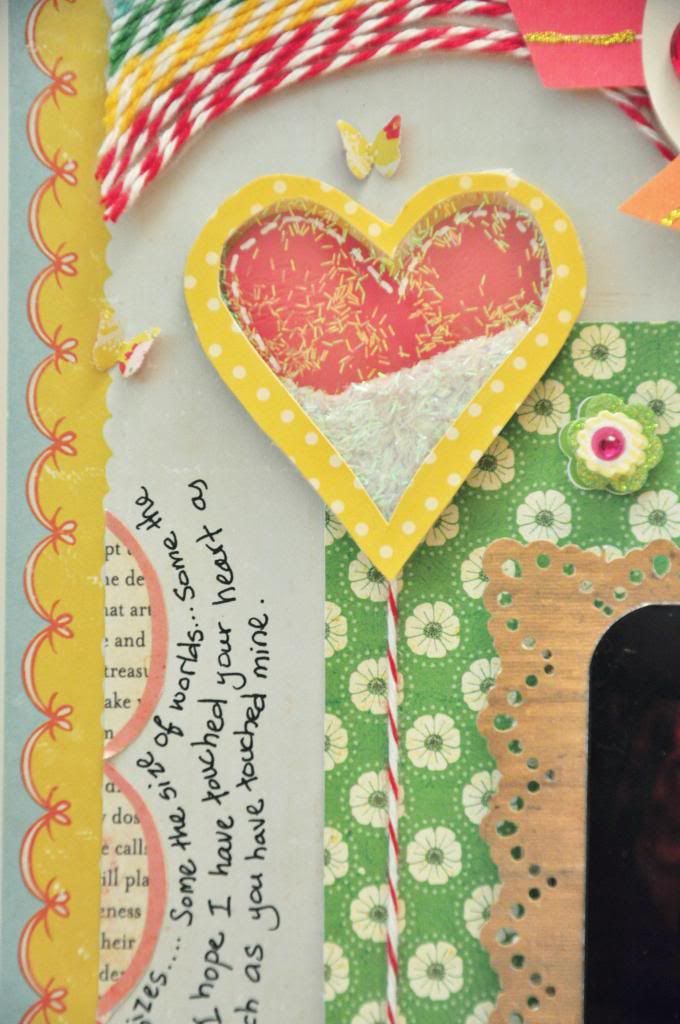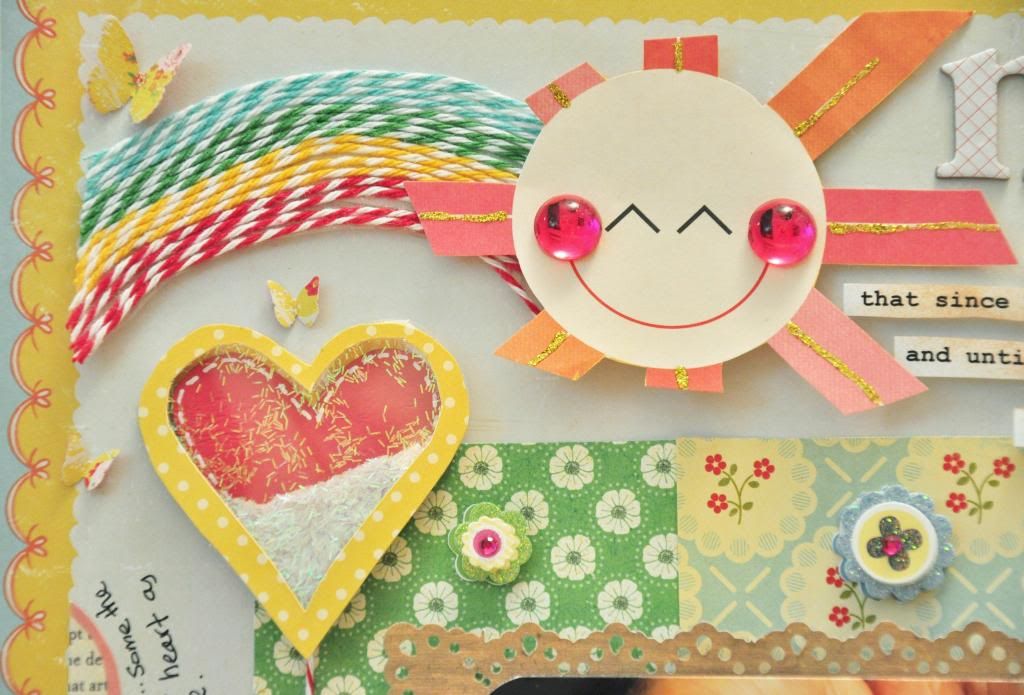 Now, explaining to you guys more about my layout! This is for the challenge #3 - It's a new day! Waking up looking forward to teach the young ones is the greatest motivation I had because I know that I am making a difference in someone's life, no matter how small that is. :)
I decided to add a shaker card and if you realised, I actually used the same red heart that I took with my camera:) Thought it was a really fun element!
Then I had a fun time winding ribbon around my bamboo stick and adding this flurry stickers onto it! Ain't it just so adorable?!:)
And I recently bought Twinery's sample bunch of twines and I am just so in love with them!
The chipboard bird and twig from Maya Road! So I added crackle paint to it, stickles, dimensional pearls and distress inks! And I embellish it with feathers from Spotlight as well as super sweet rose from Prima!
And had lots of fun making this!It spins!:)
Items used:
-October Afternoon- Party Line
-Crate Paper - Home, refinish, dresses and snow day melt
-Jillibean Soup - Pasta Fagiolo
-Echo Park - set the table
-Twinery strings sampler's bunch with 11 different colours!
-Maya Road chipboard -Birds of a feather
-K&Co simply sweet flowers
-Prima fairytale roses baby pink and tiny tots and Say it in crystals -brown
-Thickers alphabet stickers-Regards
-Papermarket alphabet stickers- gumdrop strawberry
-Basic Grey felt butterfly sticker
-Ek Success Jolee's boutique and corner punch
-Martha Stewart punches - 3-in-1 butterfly punch, vintage lace punch
-Distress inks - Tea dye and tattered rose
-Crackle Paint- antique linen and tattered rose
-Stickles and dimensional pearls!
Enjoy the weekend and God Bless!:)