Heyyie again! Next up, my second altered project in a row! For Scraplicious DT assignment this month, I used an old plastic container, cleaned it up and decorate it with the lovely My Mind's Eye papers!
I made a stand to elevate the container and guess what, it's using my favourite toilet roll! I love adding them in altered projects because of how versatile they are and yes, we are playing a negligible part in recycling! HAHA!
Enjoy!!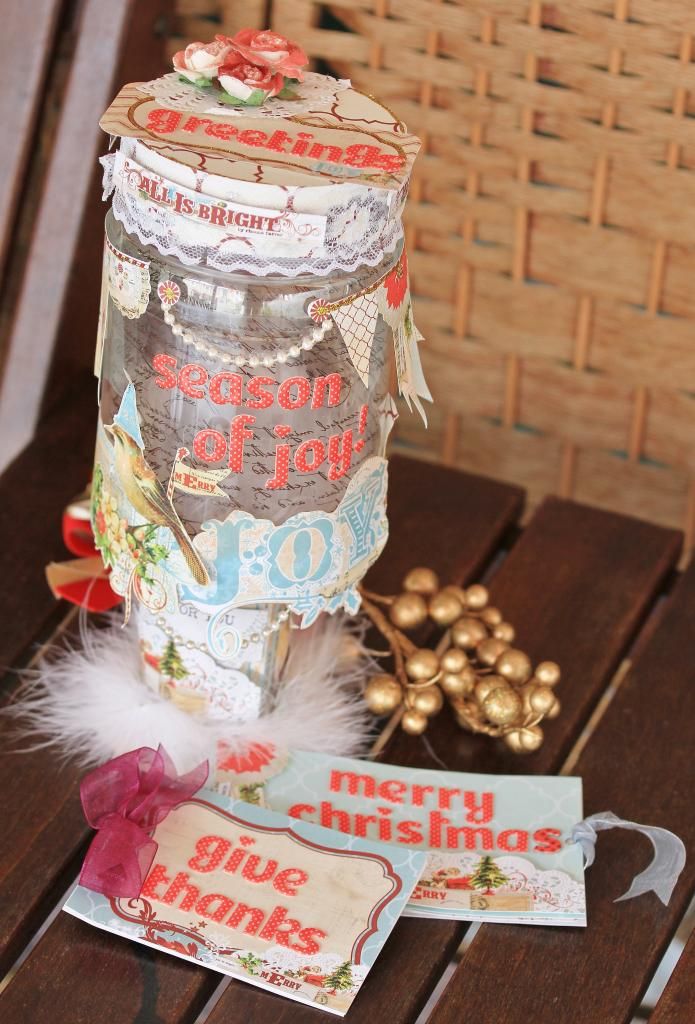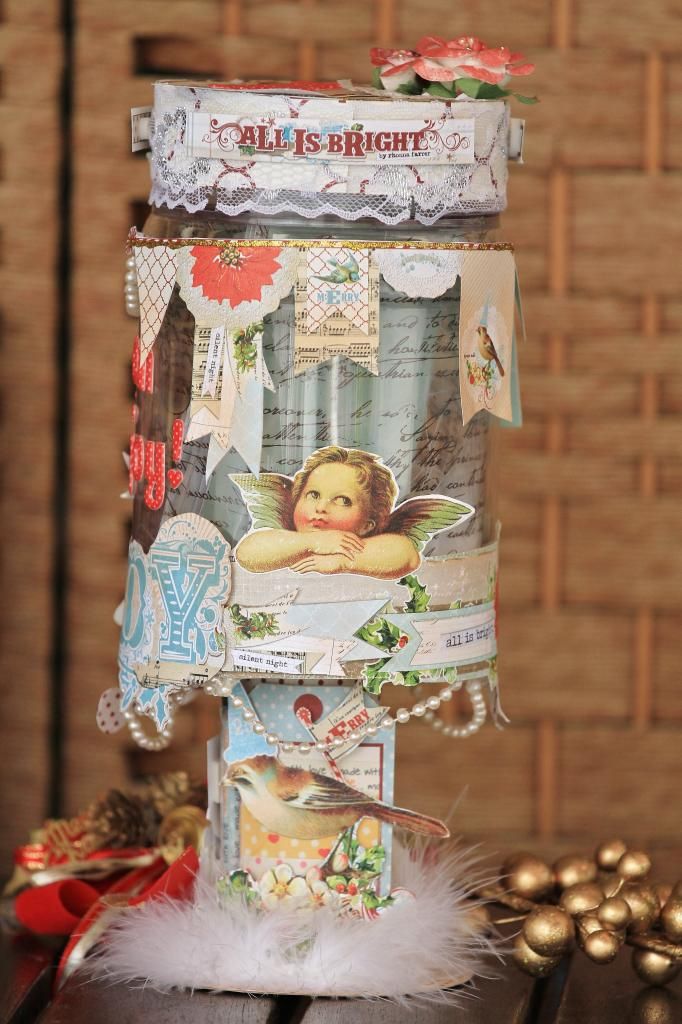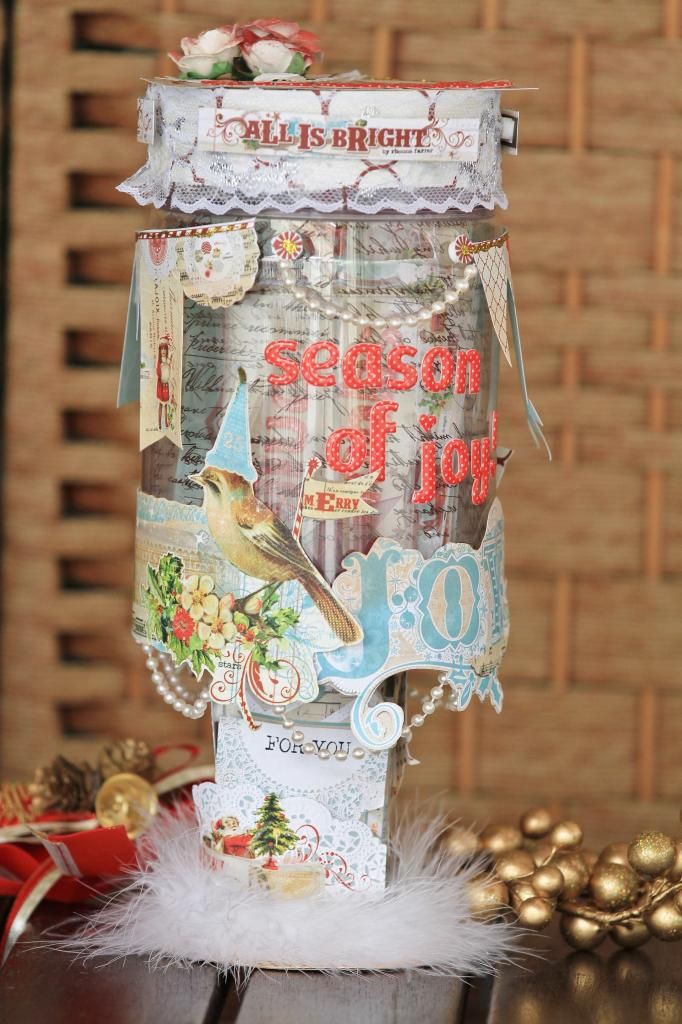 Products used:
-Tattered angels - burnt red and peppermint stick
-Hambly screen prints - Pen and ink
- MME All is bright - Accessories Pad
-MME- noel banner, bright, joy
Till my next update, take care and God bless! Yay, it's the Christmas season!! And so many thanksgiving and blessings!
Just a shout out! I can't wait to start on Project Life! HAHA!