Heyyie guys! Sorry I haven't been very active on my social media lately as I was busy juggling with attachments and the recent passing of my grandma. It was quite difficult for my family, especially my mum, who is very close to her. Her presence is dearly missed and may she rest peacefully.
On a happier note, April rings the bell of not only KY and my birthday, but also our anniversary! How time flies and whoa, we are together for almost a year now and I can't thank God enough for bringing us together. To celebrate our first anniversary and for Mei Li's Paperie August Challenge, I made this layout using my all-time favourite Crate Paper Maggie Holmes Collection and inspired by stencil-ed Pinterest layouts I saw!
Recently, we did a photoshoot by Serene and I can't thank her enough for her time! Of all the photos taken, I am drawn particularly to this very casual and candid shot. I particularly like how natural and happy we look and it wasn't like a pose-and-shoot kinda photo!
Enjoy! *Photo credits to Serene Lew*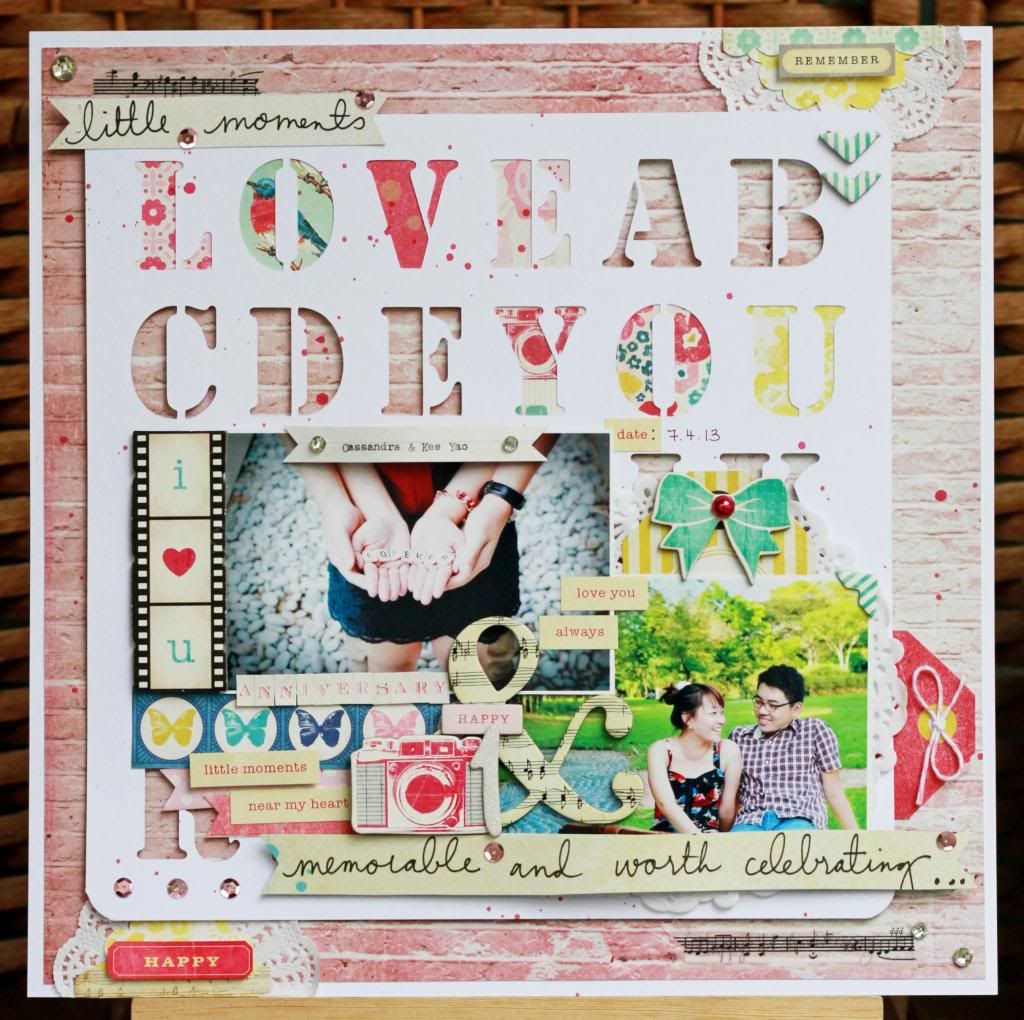 I created the stencil background using my Cameo software! Drop me yr email in the comments section if you are interested to get this free cut!:)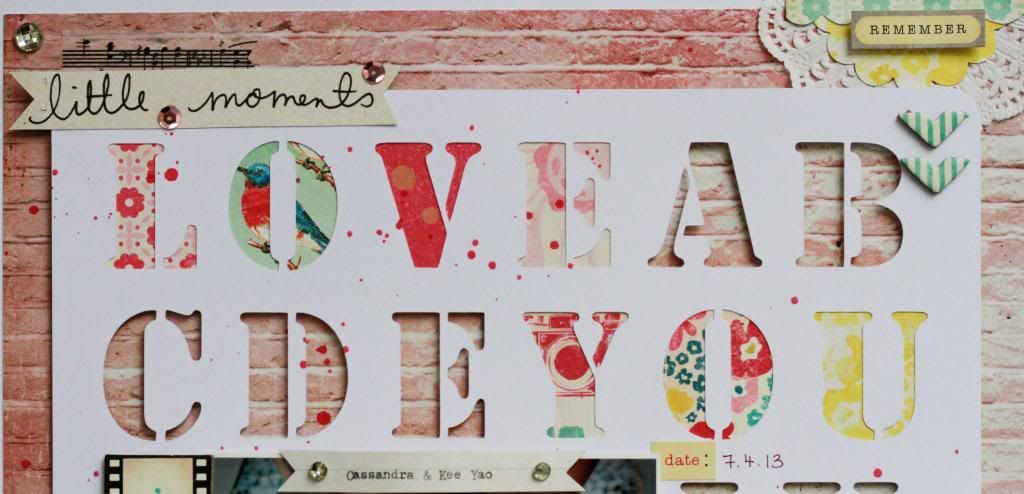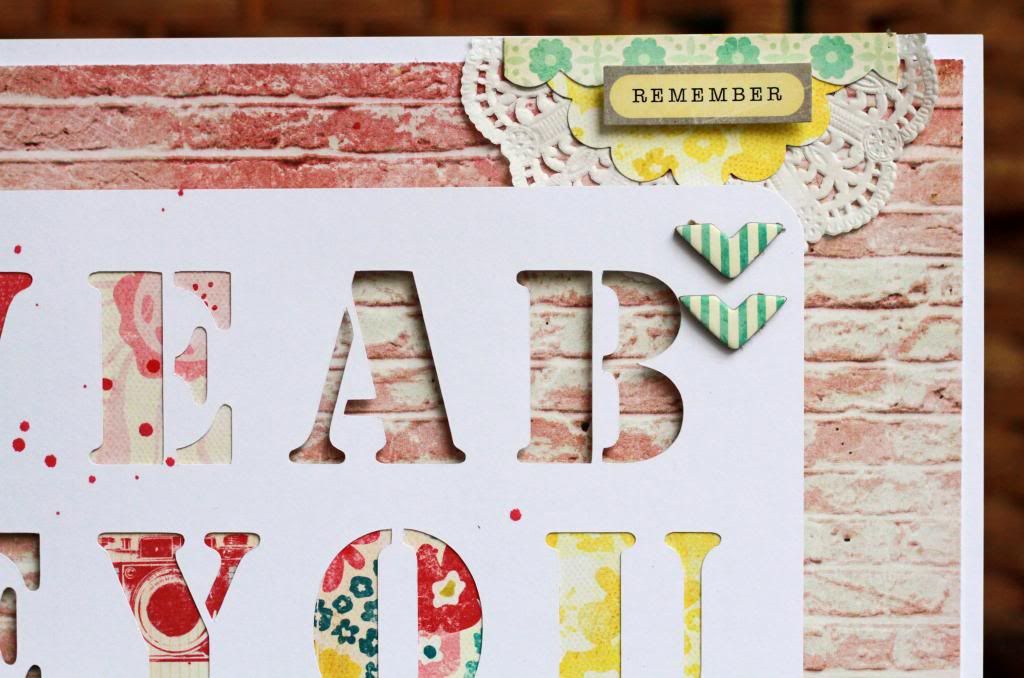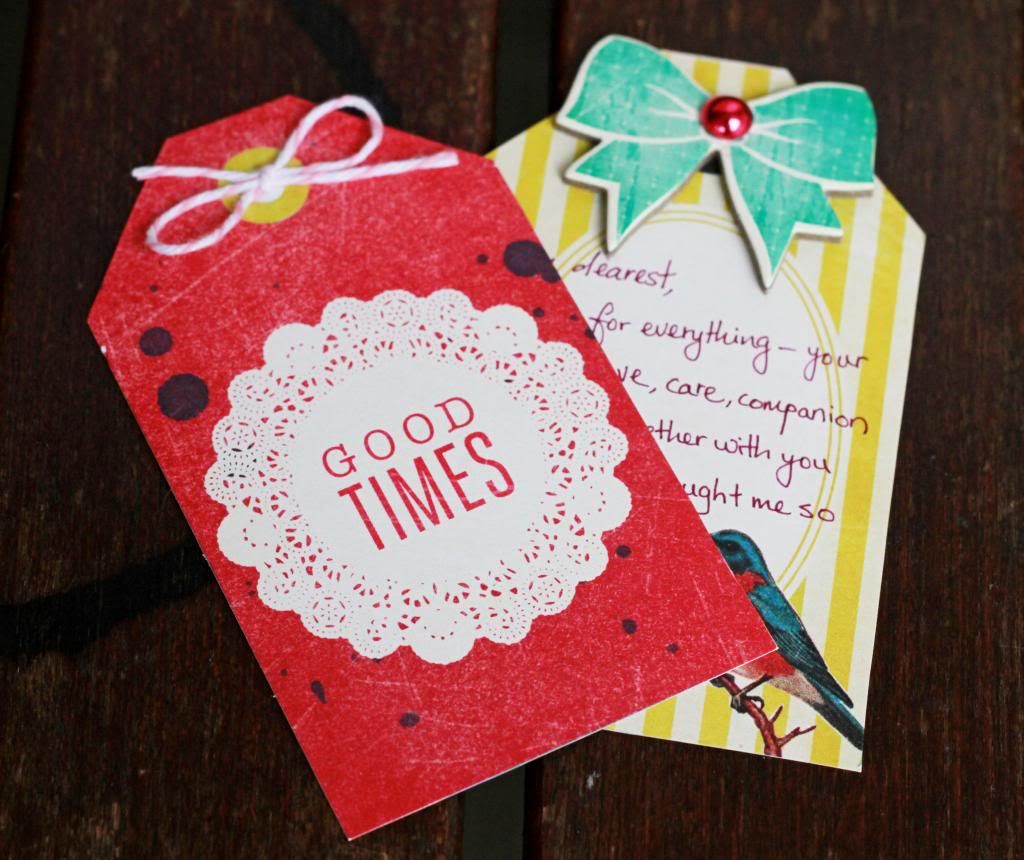 Sorry for the huge photo spam! It's because I love this layout so much!
Products used:
-Crate Paper Maggie Holmes Collection
-AC white cardstock
-Maya Road Pomegranate Pink
-Robbin Nest dew drops
-Washi tape, twine, doiley and Prima crystals
Till my next update, take care and God Bless! Happy scrapping to all!:)
PS: Join in Mei Li's Paperie Challenge for a chance to win some really awesome yummy products!:D