Heyyie guys! I am gonna share with you this very short post on the birthday card I did for my friend!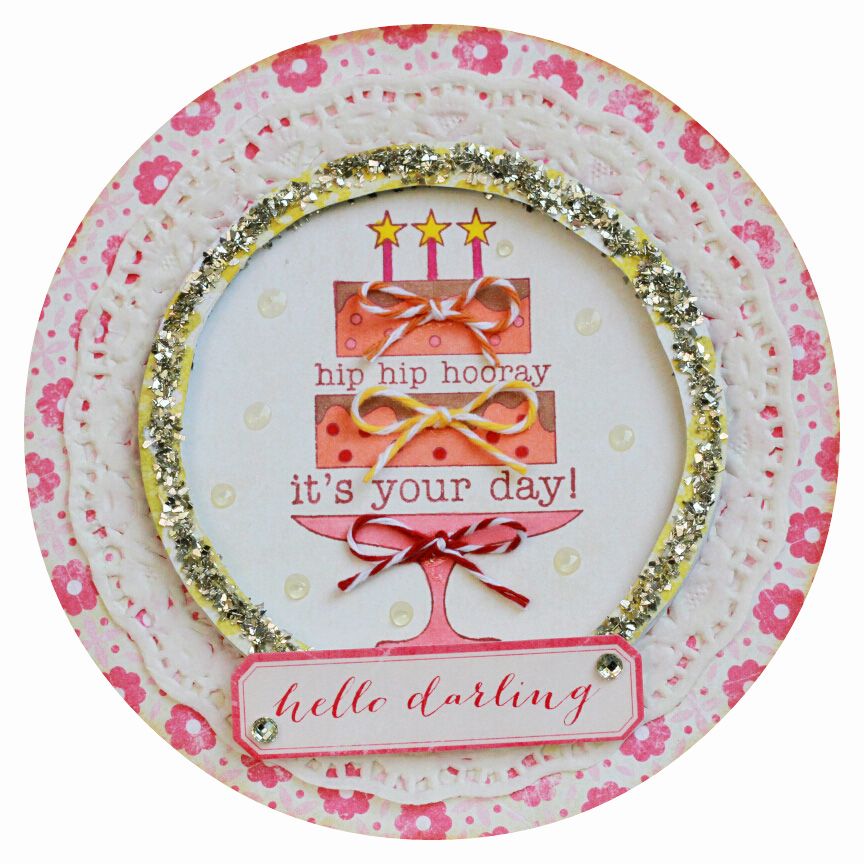 Products used:
-Crate Paper Maggie Holmes - Captured
-Timeless Twine - lemonade yellow, pumpkin orange and cherry red
-glossy accent
-Prima crystals
-Unity rubber stamps- Spotted Owl Soup kit
-Stampenidous silver crushed glass glitter
-Sharpie markers
Most supplies are available at Scraplicious so head on down soon!
Hope you liked it as much as I enjoyed doing it!:D
Till my next update, take care and God Bless!