Hello guys! I am finally back catching up with all my Project Life! I know, I am still at Week 17-19! But I will definitely be uploading more projects in the next few days! So watch out for them!
And for Week 18 and 19, I used free printables! Ain't they pretty!:D I got this free printable from Life.Paper.Scrapbook! Check it out!
And for Week 17, I am kinda lazy to spend time designing my weeks cards, so it's just this super simple design!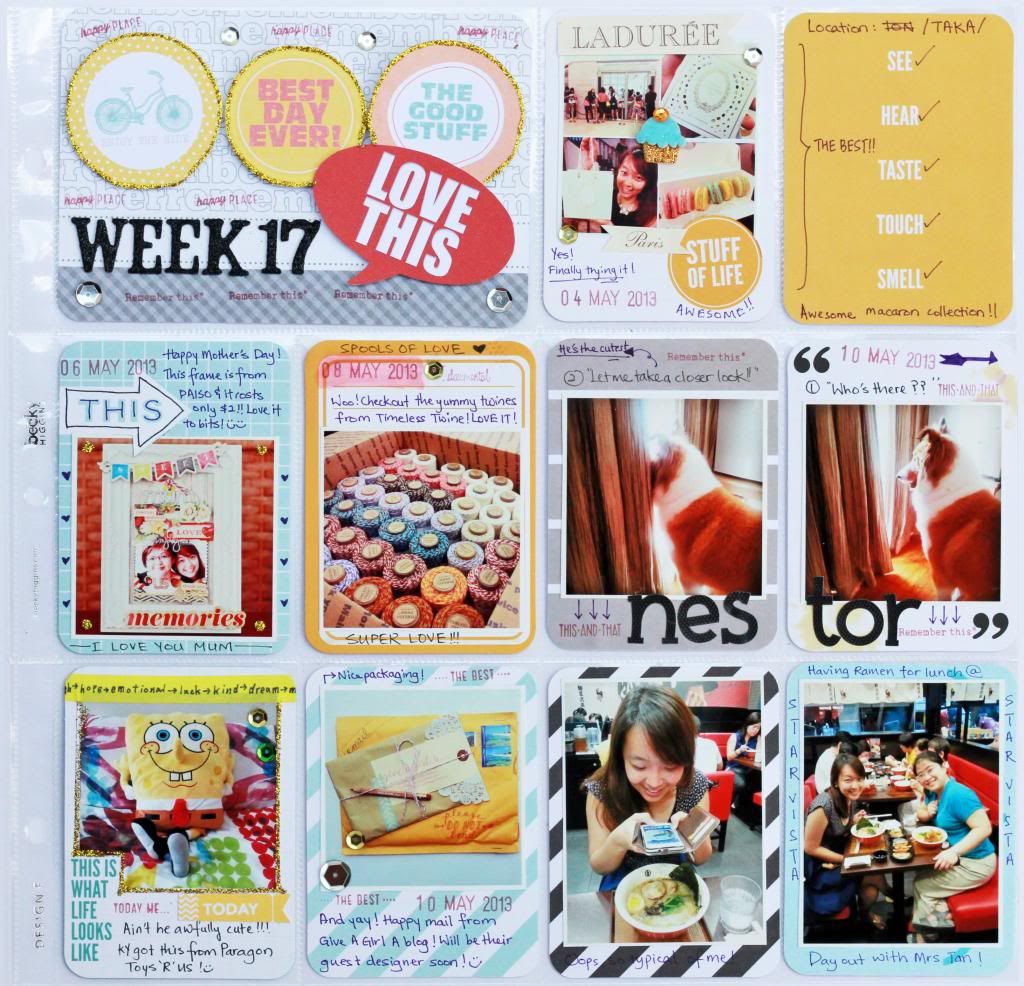 More posts lining up! :D Till my next update, take care and God Bless!