Hello guys! It's been such a long while since my last post and my absence from all social platforms! Been really busy preparing for my finals! So, this layout is especially close to heart because when I was weary and stressed, He lifted me up and constantly reminded me of what His love is and really means. Hope this layout encourages you as much as it did for me!
Too many leftover alphabet stickers that can't seem to form any words? Here's what I did - I made it into a background pattern! This was also inspired by one of Merdrey's layouts!:D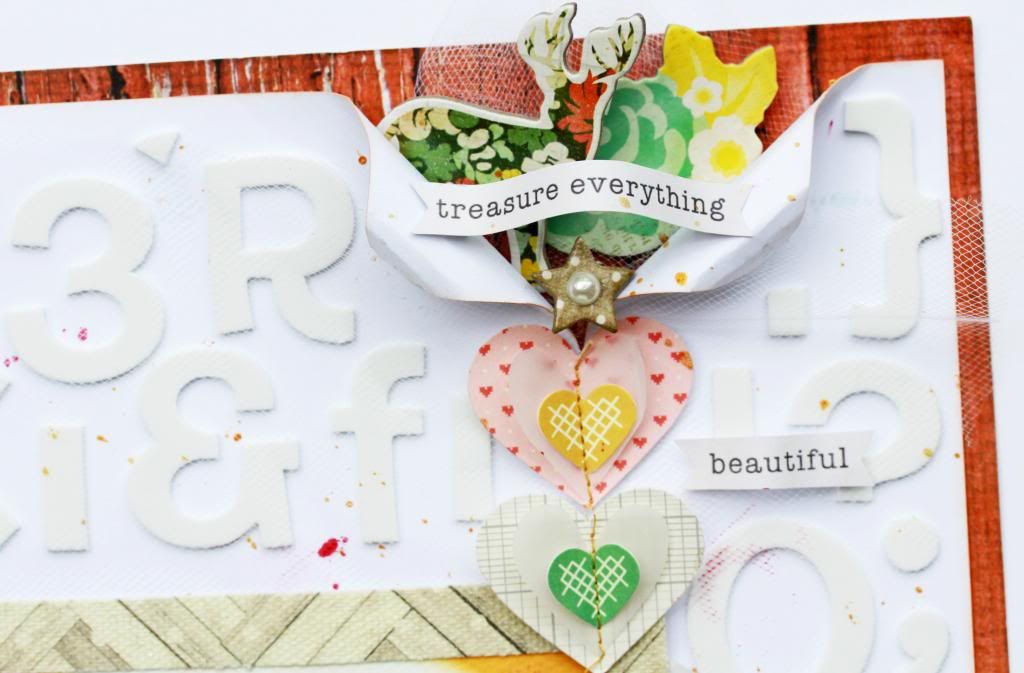 I super heart this effect from my typewriter!!!:D:D
And so I decided to add a layer of netting over it to sort of mask the alphabets further to create an even subtle look.
Products used:
-Crate Paper Flea Market Collection
-Prima flowers
-Thickers alphabet stickers
-Tattered Angels mist - raspberry
-Studio Calico mist- gold
Till my next update, take care and God Bless!:D:D