Heyyie all!! Cassandra here and I am so excited to share my 2014 year in review layout!
I created this huge layout by combining 4 8x8" layout together!
So many things to be thankful and grateful for - a stable relationship, strong family support, close cousins and friends, a fulfilling career as a nurse and being adventurous and trying so many new things! I hope that my 2015 will continue to be like this!
1. First, I used my Silhouette Cameo to measure a 7.5x7.5" square, then I used the Pacifico font to type the 2014 numbers then got them cut!
2. Then I chose 4 patterned papers as the base and cut them to 8x8".
3. I printed my photos and started layering them.
4. The wordings were printed on vellum so that the contrast against the white background will not be that great!
5. And I added foam dots to the back of the white cardstock to give the whole layout more dimension! Ta-da it is completed!
The patterned papers and embellishments I used in this project are from Chickaniddy Crafts Twirly Girl collection.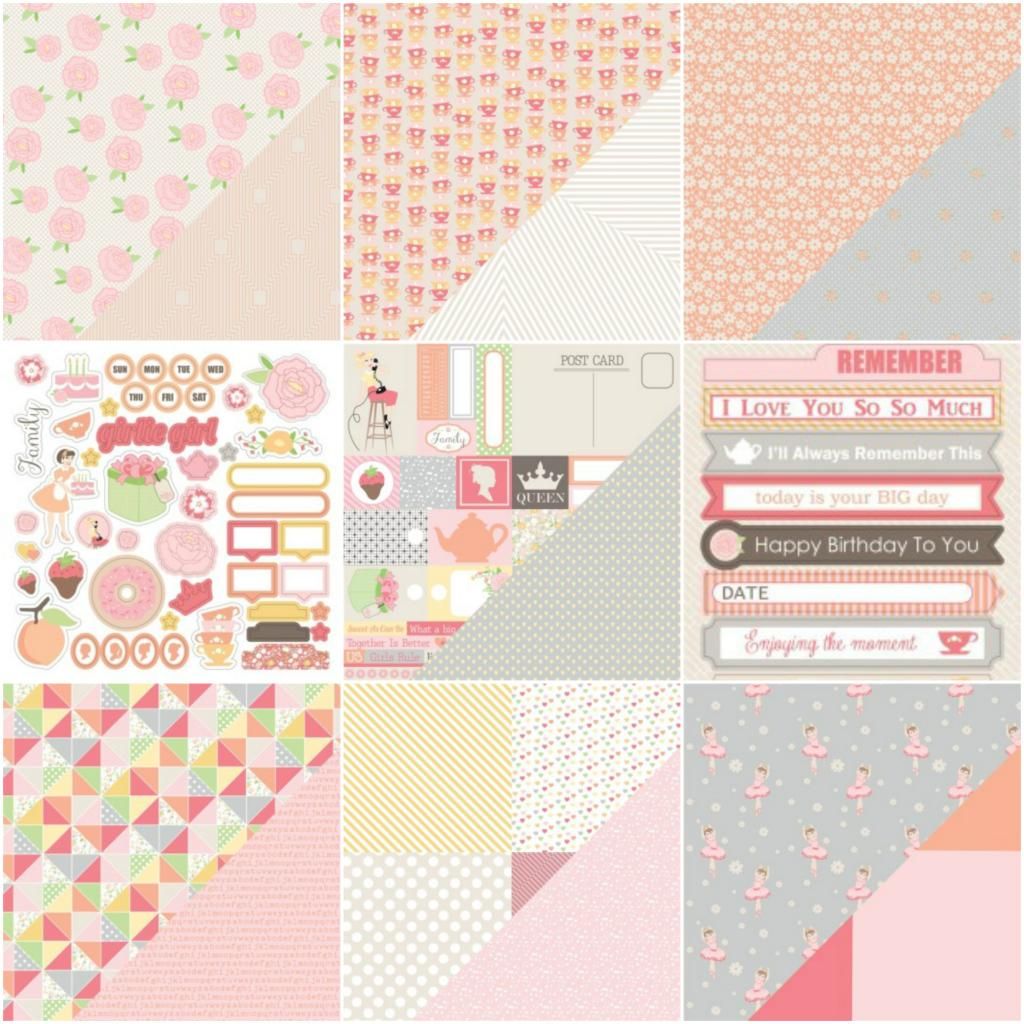 Supplies:
Twirly Girly Patterned Papers –
Itty Bitty Ballerina
(
TG14OS08),
Grandma's Quilt
(
TG14OS10),
Keepsakes
(
TG14OS04),
Party Dress
(
TG14OS06),
Piggy Tails
(
TG14OS12),
Rosy Posy
(
TG14OS01),
Tea Party
(
TG14OS03),
This and That
(
TG14OS07), Embellishments -
Mini Sticker Tags
(
TG14EB04),
Sticker Sheet
(
TG14EB02)