Hey all! I am gonna jump to the point and tell everyone that I am so excited to share my take on the Crate Paper August Weekly Challenge!
Close up shots: And so I decided to create my own blue confetti by rubbing distress inks on vellum and punching various sizes of circles! Ta-da! Try it! It's so easy!:D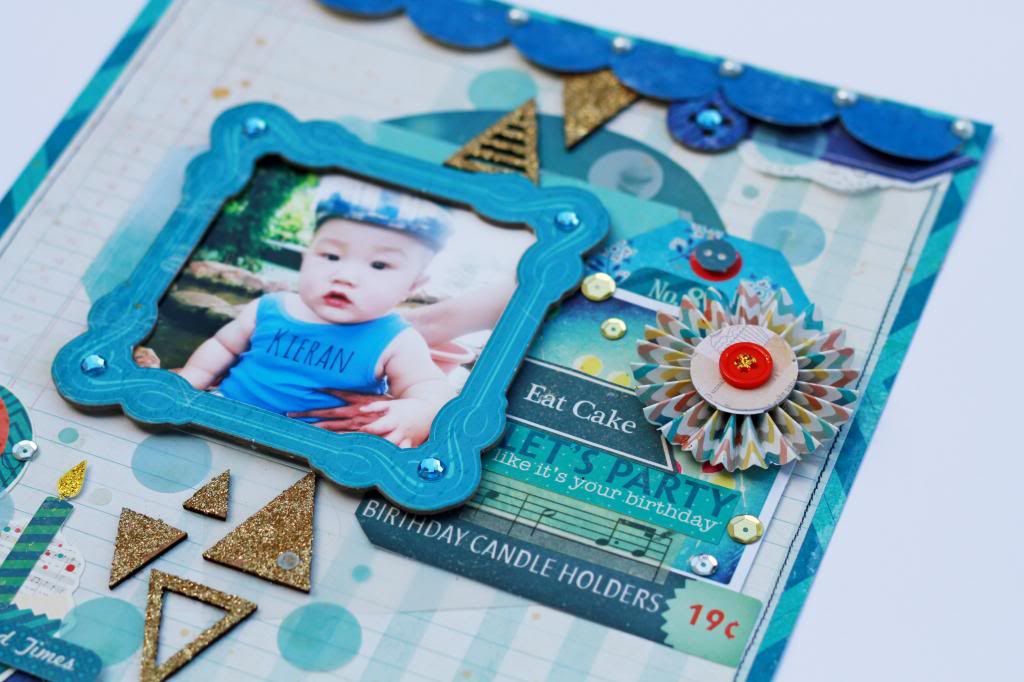 And love how Kieran fits the color theme too! So cute!!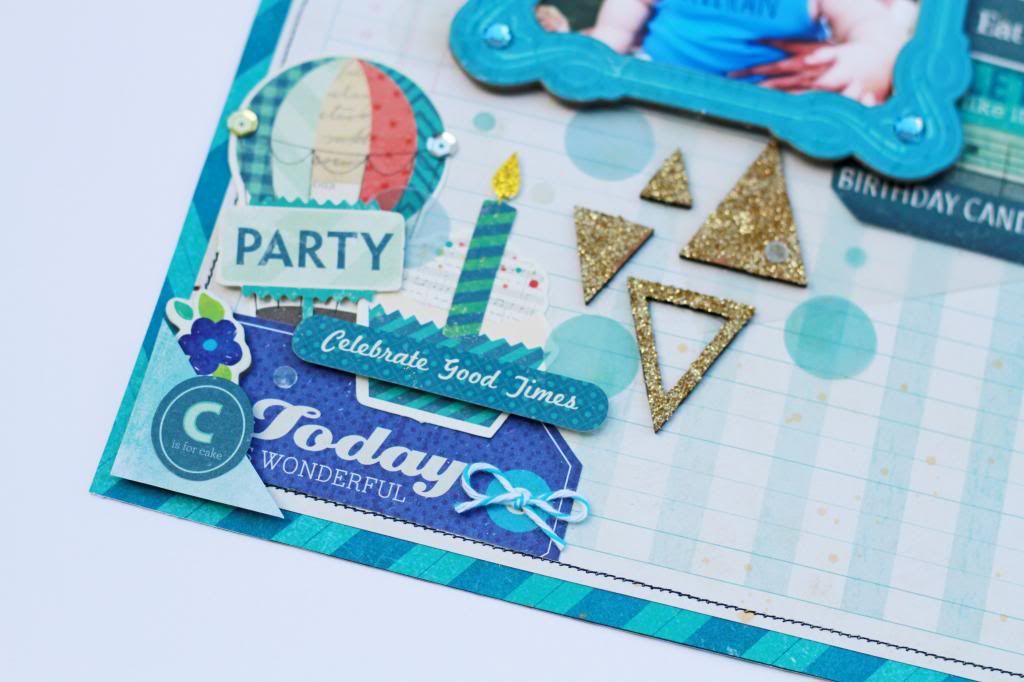 Thanks so much for popping by to say Hi!:D Till my next update, take care and God Bless!