Heyyie!How have your week been? School's pretty much okay with more independent learning! How time flies! It's already my fourth year in school and I will be almost graduating!
I love the Simple Stories Smarty Pants Collection! Too cute!:D For Papermarket DT September, I created a spinning wheel of fun!:D
This time, I decided to create something more interactive and fun!:D
A spinning school wheel! Whee!:D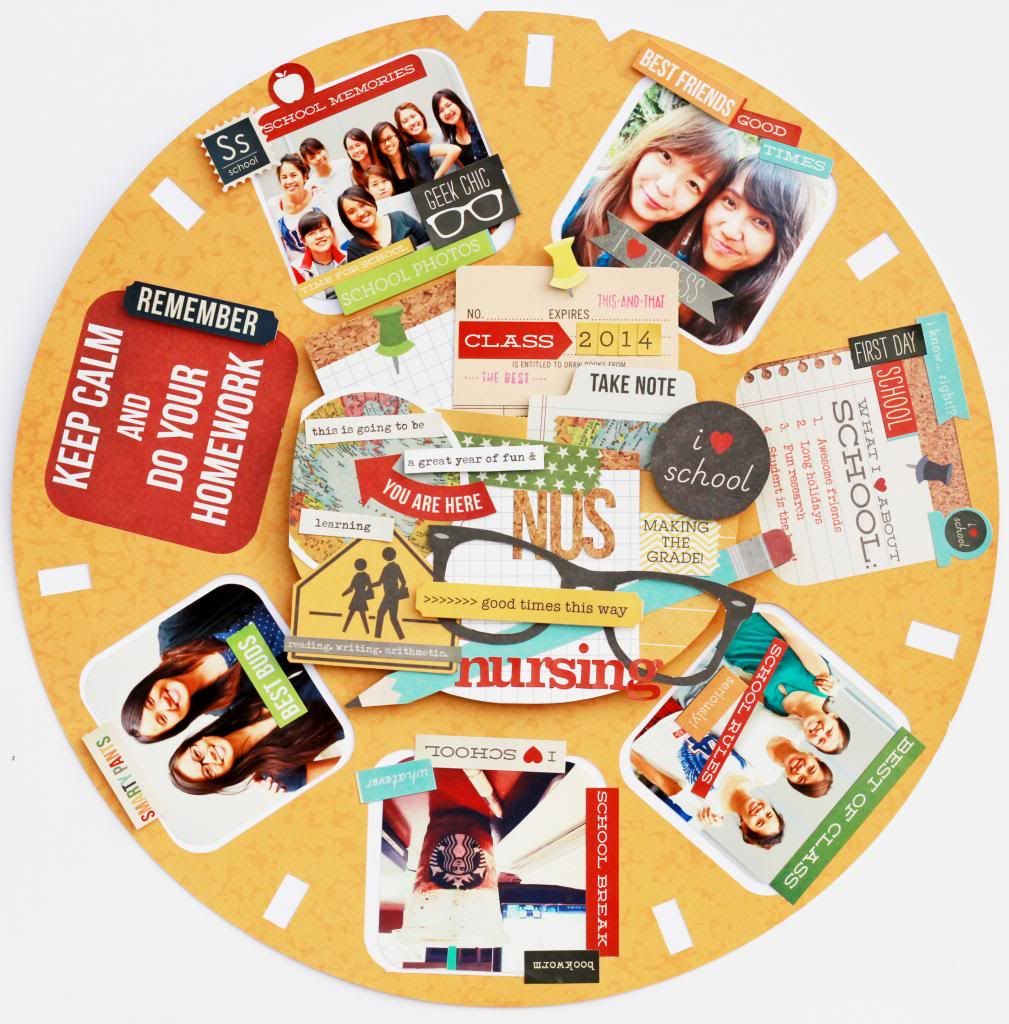 I made it into a spinning wheel by adding a fastener at the back of the cardstock!:D How easy and fun!
Interested to know how I recreated this? Does it look like it requires an embellishment pack?
Try it! Save money by choosing a cardstock that have lots of patterns to cut from! Hope you have enjoyed this really short tutorial!:D
Till my next update, take care and God Bless!:D