Hello friends! Thanks for dropping by! Cassandra here sharing with you my take on the Chickaniddy October Sketch and the supplies used!
Supplies:
Scrumptious –
Alpha Stickers
(sc14eb02),
Corn On The Cob
(sc14os12),
Die Cut Tags
(sc14eb04),
Home Sweet Home
(sc14os02),
Illustration Stickers
(sc14eb01),
Journal Tags
(sc14eb03),
Mini Alpha Clear Stamps
(sc14st01),
Mini Sticker Tags
(sc14eb06),
New Harvest
(sc14os10)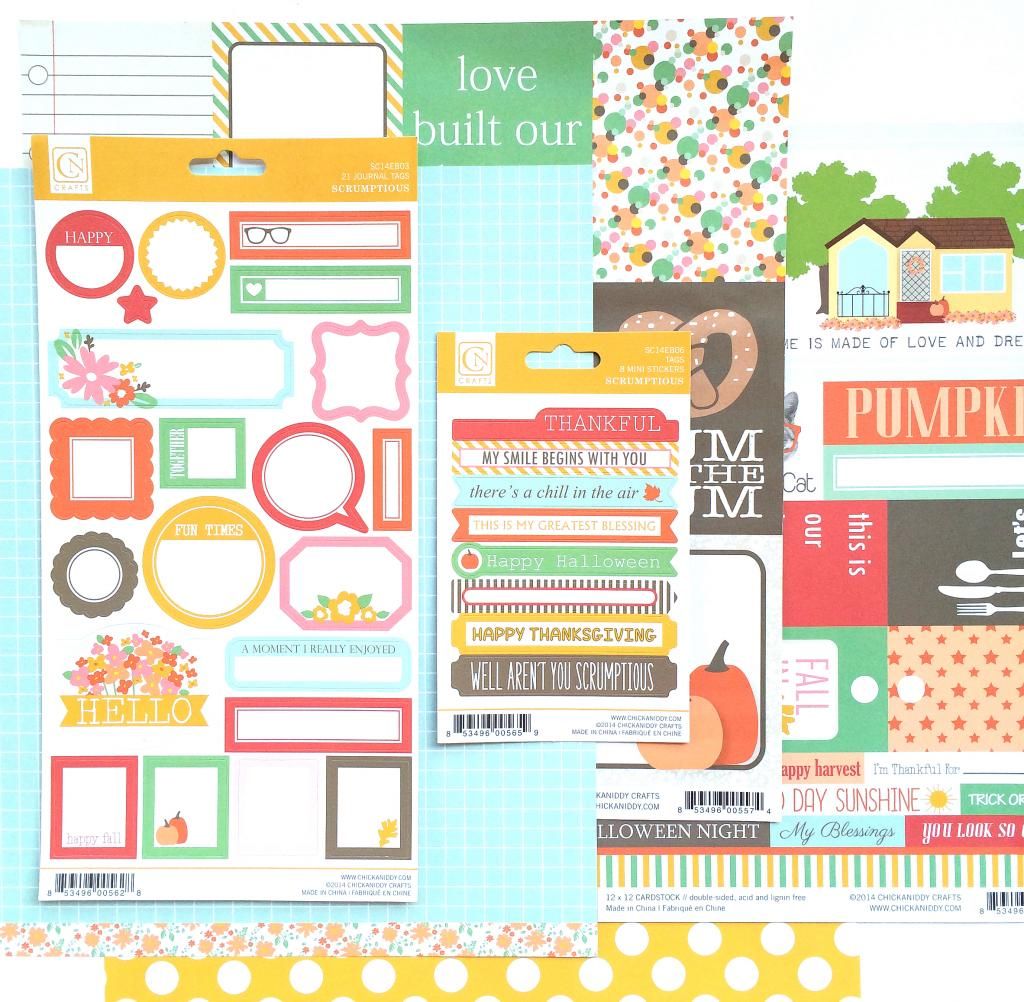 1. Instead of following the sketch and using the rectangular boxes for photos, I made them into cute tabs so that the focus will still be on my photo.
2.Then I used my black pen to draw stitched marks around the patterned paper to add better contrast against the white background.
3. To make it more dimensional, I added pop-up foam dots and layered the embellishments.
4. Lastly, I added journaling using the American Typewriter font and cut and pasted onto my tag.
Thanks so much for dropping by and hope you play along with this sketch too!:D Till my next update, take care and God Bless!