Hello friends! Thanks for dropping by! For my Chickaniddy's Craft DT post, I am sharing with you a layout titled: So Thankful For You! I am always so thankful and blessed to have such a supportive and loving family and what great way to share my thanks through a layout using the scrumptious collection! It's really stocked with so many sweet details in this collection!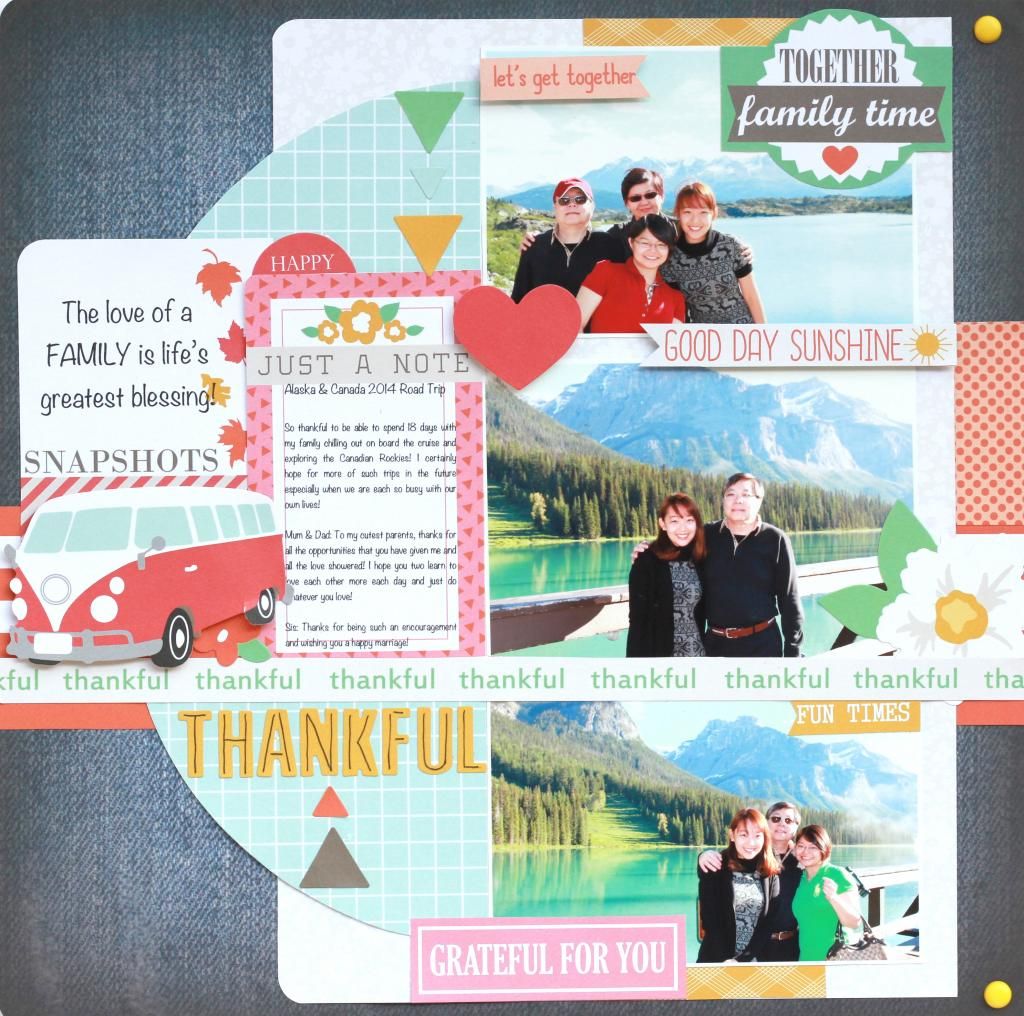 And here are the supplies used:
1. I used the Hay Ride patterned paper as the background to add better contrast to my project as the photos I am working with were filled with nice scenery.
2.Then I arranged my photos in such a way that they appeared balanced, i.e. focus of the first photo on the left, then middle and lastly right.
3. Then I placed the photos in a straight line and cut out the Home Sweet Home patterned paper and used them as embellishments.
4. Lastly, I added some journaling!
Thanks so much for dropping by and hope you have enjoyed this layout as much as I have enjoyed making it!:D And hope that this encourages you to scrap your own thankful layout too! Till my next update, take care and God Bless!