Heyyie guys! How have you been? Still playing catch up and here's my take on Week 9 & 10 of Project Life!
Love this rain flower I saw during one of my morning walks at the park! It was just after a drizzle and such flowers bloom in wet weather! How lovely is that when you see them bloom after the rain! And this serves as a reminder for me that whatever life put you through, don't be quick to give up for it may turn out to be a good ending.
And happy that I have taken my last practical exam in university!:D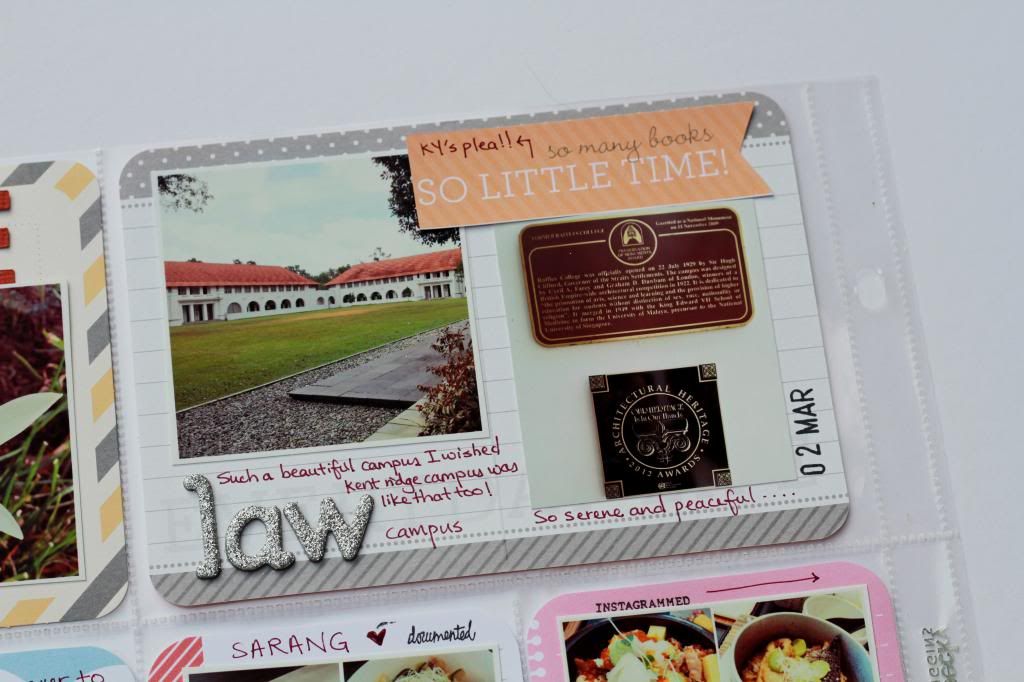 I finally make a trip to the Law campus and how beautiful it is!:D So serene and an environment conducive for studying!:D
Hope you guys enjoy it as much as I have enjoyed making them!:D
Products used:
-Project Life Clementine and Seafoam Collection
-Studio Calico roller date stamp
-Thickers sparkling glitter letters
-Washi tape
-Findingnana flair buttons
-Miss Tiina's printables
Till my next update, take care and God bless!