Heyyie guys! TGIF! Hope you had a great week! For Timeless Twine DT post today, I made a few Thank You cards to thank the hospital nurses and doctors for their care and patience during my grandma's hospitalisation stay. They have been very supportive and kept updating us on my granny's condition, especially the palliative care team who provided much comfort and pain relief for my grandma.
Using the Hero Arts 'Thank You Card' wood block stamp, I stamped the image on a watercolor paper and painted it with distress inks and some water colour! Love how it turned out!
I used October Afternoon's Sidewalks collection and finish it by using the ever versatile Timeless Twine - Lemonade Yellow, Olive Green and Cherry Red!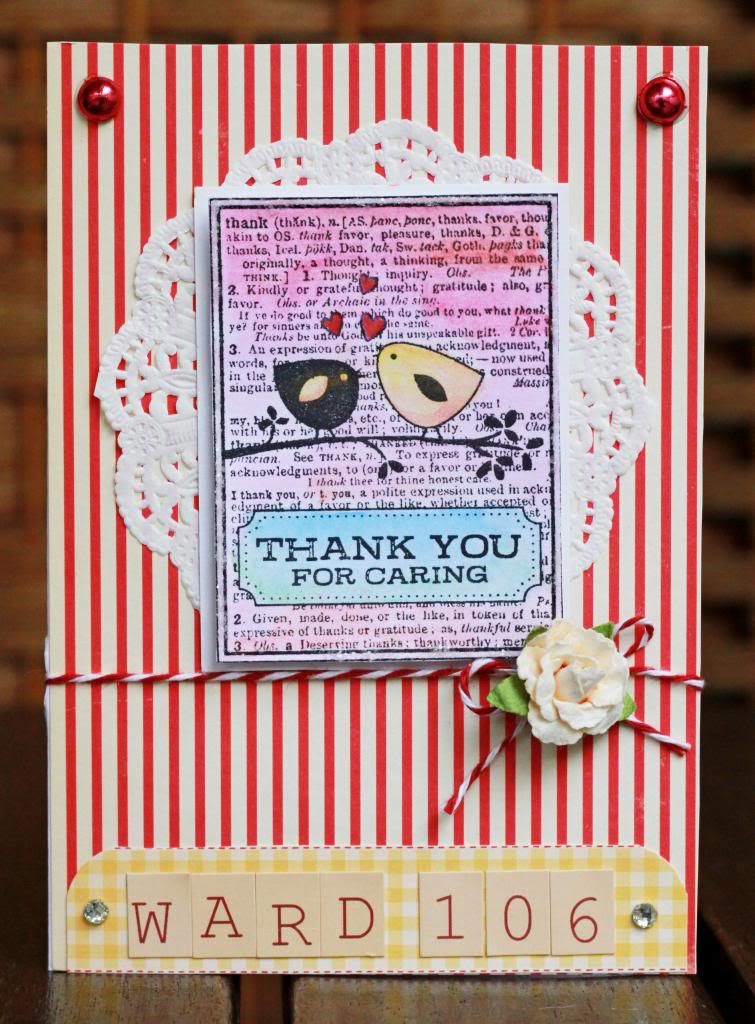 Till my next update, take care and God Bless!