Heyyie
guys! Welcome to my blog if you are here for the first time! This is so exciting!! :D:D
A group of us from an online Facebook group-SBII decided to come together(quite impromptu) for our first blog hop to celebrate Mother's Day and also to take this opportunity to share ideas and meet more scrappers! And to share our extra stash* ;)
If you are lost or have forgotten who you have visited, here's the sequence:
To celebrate Mother's Day this year, I made this layout titled - Signed, sealed and delivered! Here's the gift to my mum!
I wanted to convey a likened feeling of receiving a parcel and that was my inspiration in making this layout!
This gift is my way of expressing my thanks to my dearest mum for all her care and concern all these years. I know she would love the print on Crate Paper Maggie's collection, yet I have limited supplies and have no choice but to work with whatever I have! To my pleasant surprise, I managed to use all my scraps from this collection! Again, how I love her collection!!!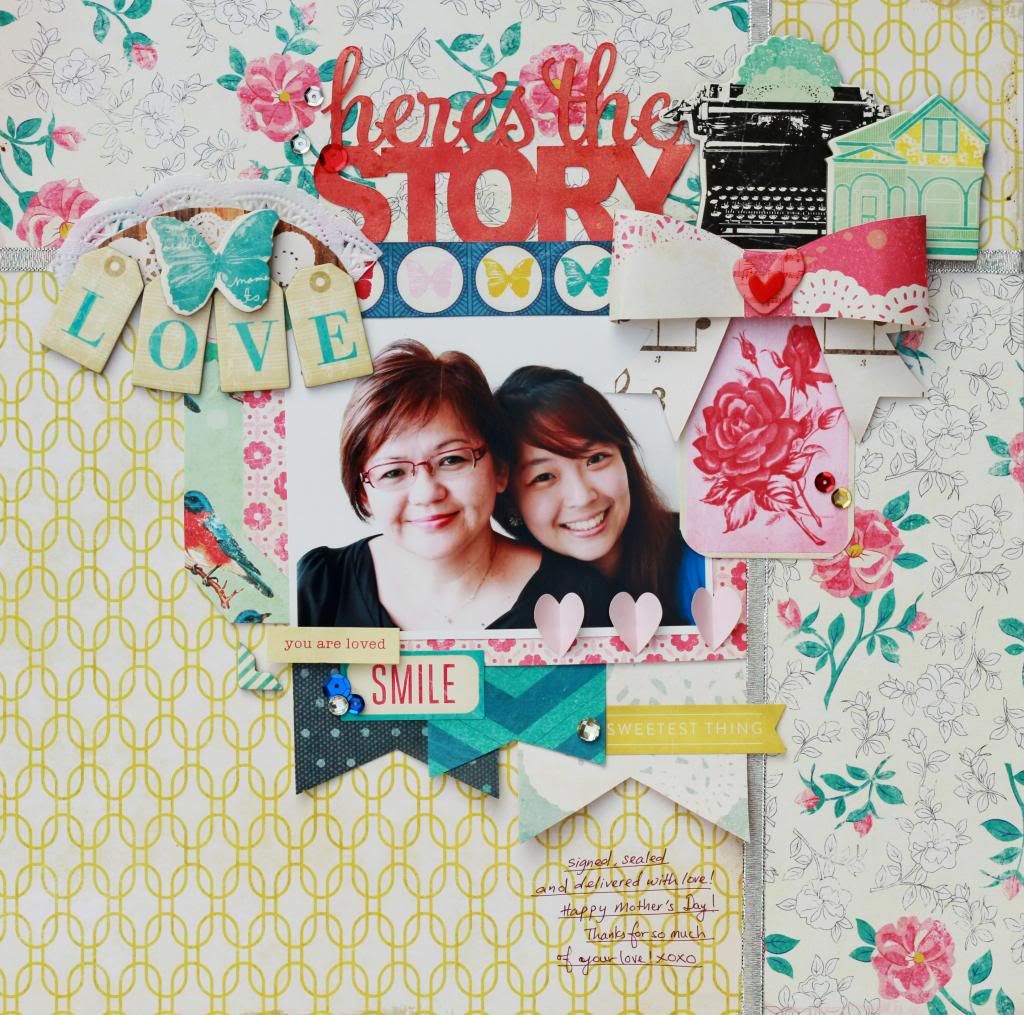 Here are the details:
And I made a bow to complete the 'parcel' look!:D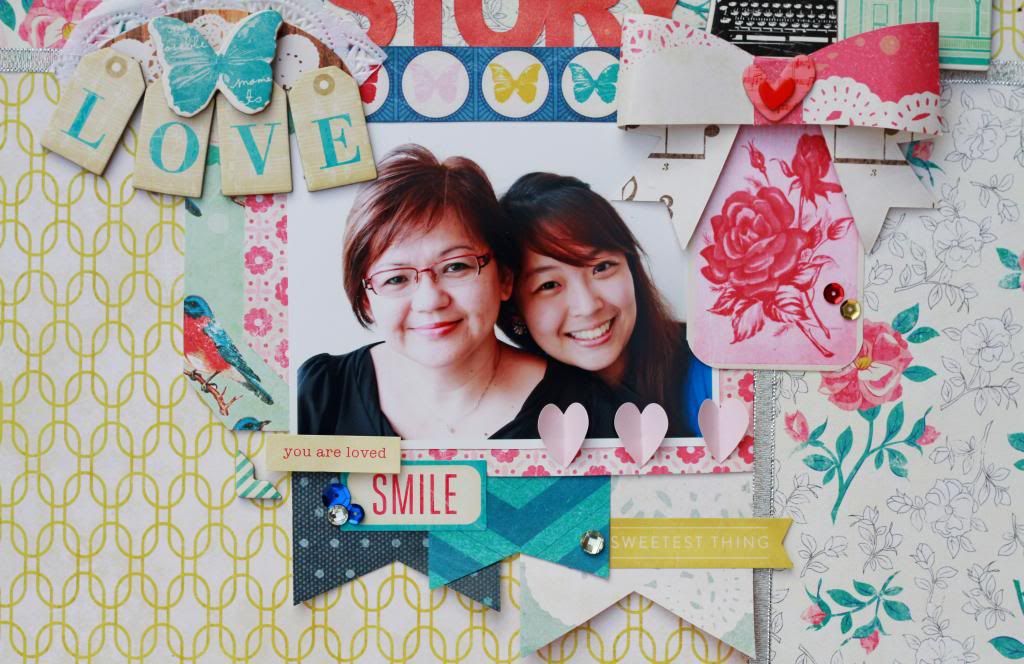 Here's a small giveaway I have for my blog!
Interested to win this? Just leave a comment and follow my blog for a chance!
*So sorry but this giveaway is not open to international friends due to the high shipping costs:(
Comments will close on
1st May, Tuesday, 2100 hours
.
Now, hop on to my next talented scrapper, Genevive!
Thanks so much for dropping by to say Hi! Till my next update, take care and God Bless!:)