Heyyie! Sharing my Project Life Week 2 spread!:) Love the part about documenting daily memories, be it good or bad!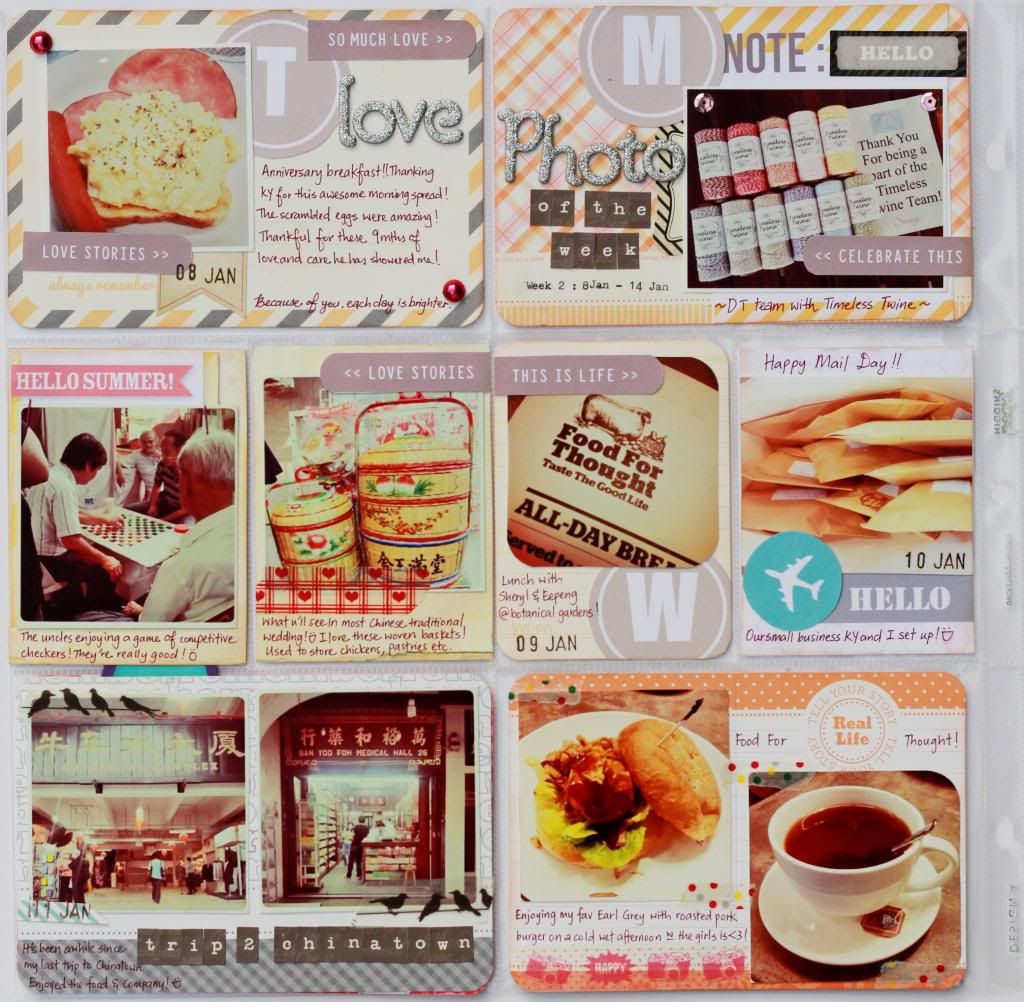 Chinatown
It's been awhile since I last made a trip to Chinatown but I used this opportunity of bringing my bro-in-law around to once again hunt for old treasures! I love how unique Chinatown is, with much rich heritage and a deep sense of belonging and identity amongst the residents living in the area, which also comprises mostly of the elderly. It's also about knowing more about my tradition, which the younger generation is slowly losing as well. Oh look at those uncles playing checkers! Trust me, they are really GOOD at it!
Food for thought (Botanical Gardens)
Savour old favourites like creamy scrambled eggs, gula melaka granola and pulled pork burgers. Situated just at the entrance of Botanical Gardens, it's one of my favourite places to chill with friends over a cup of tea and savoury food! Thankful to be spending it with Sheryl and Eepeng, two girls that are so cute and close to heart.
Hearty breakfast
How great to wake up to a nice and hearty breakfast specially prepared by Kee Yao!! Surprise for our 9 months anniversary! Have I told you he can cook awesome scramble eggs! Whoa, so fluffy and milky, that of Jordan Ramsey (jk! :P) So thankful for him!
Happy Mail Day
Recently my friend came back from Korea and we got together to do a spree of wooden stamps! So I guess I am proud to say that it's sorta a small business? :P Ya, my mum always scold me for being too helpful but I got so many FREE wooden stamps! So obviously need to do some work right?:)Heee...
I am also so thankful and honoured to be given the opportunity to be part of the Timeless Twine Design Team! I love those yummy colours they produce and looking at them just makes me so HAPPY!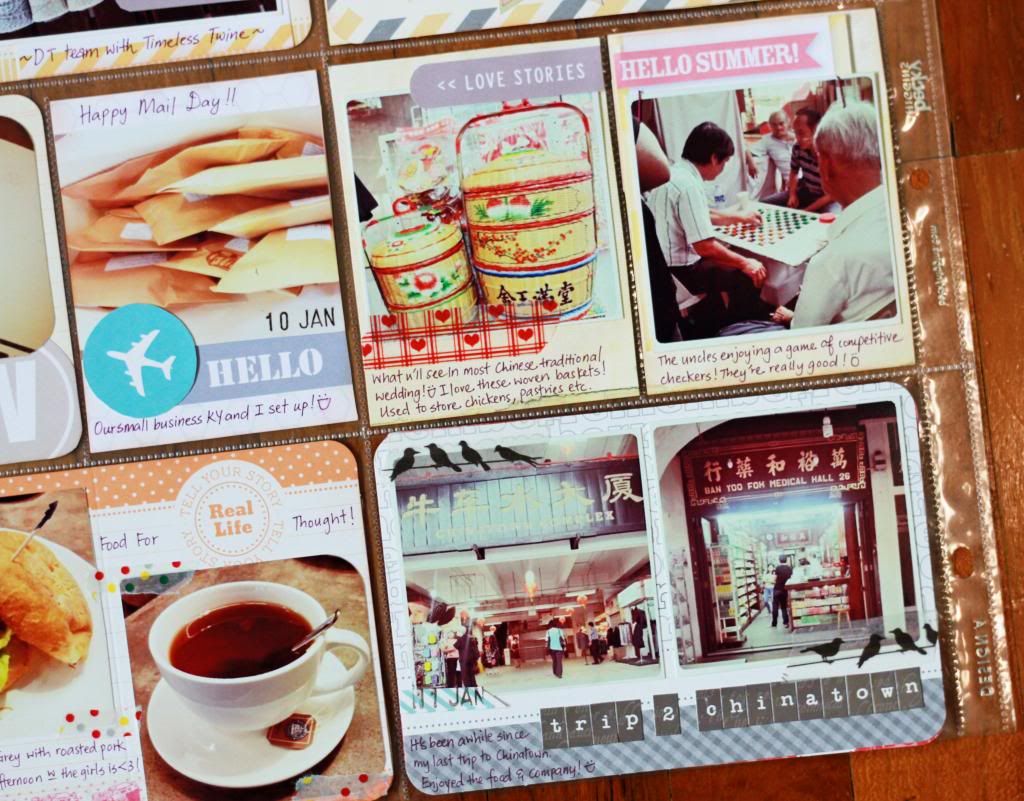 Supplies used:
- Project Life Core Kit - Clementine Collection
- Thickers silver alphabet stickers
- Teresa Collins Tell my story stickers
- Printables
Most are available at Scraplicious so head on down soon!
Hope you guys enjoy it as much as I enjoyed making it!:)
Till my next update, take care and God Bless!:)