Heyyie guys! Good day to all! Sharing Week 3 of my Project Life spread! I know it has been a roll! HAHA, would probably slow down in the couple of days! Have been busy juggling with studies, scraping commitments and personalised services for my clients! Happy to be busy yet stressful at times!
So, for this PL spread, I decided to add in more Cameo digital cuts! Love how nicely cut they are! Oh yes, Cameo is a scrapbooker's best friend! Fit a design in and it goes ZOMPS EEE ZOMPS EE and ta-da, perfect cuts are created:P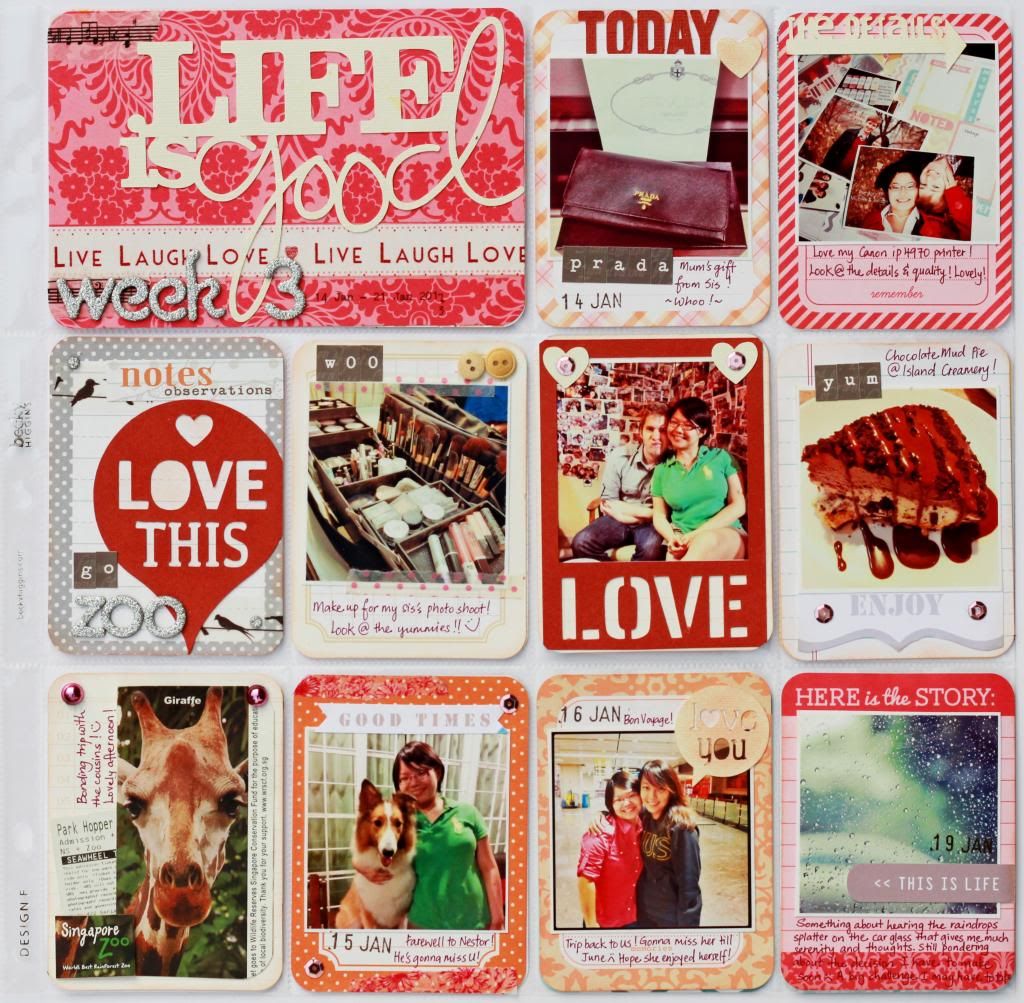 Singapore Mandai Zoo
Don't we all LOVE the zoo and night safari? HAHA! And more savings using the NTUC card! We didn't pay the extra 5 bucks to enter the Panda enclosure. Probably during my next trip back! Just not worth the long wait and they limit 250 people inside and must be out within 15 mins. Bah.
Island Creamery & La Petite
For their second last day in Singapore, we went to try the french restaurant at Serene Center! Though the set up looks really simple and humble, the food tasted pretty decent and the chef is french!:) For that, my sis got to taste her favourite French food! Ya, she has been craving for Vis~a~Vis foie gras for the longest time but missed it as they were closed for renovation.
Lastly, not forgetting the lovely Orea chocolate mud pie at Island Creamery! Woo! Because ice cream makes everyone happy!!
Other than that, it was mainly accompanying my sis around and she got to do a Chinese-styled studio wedding shoot and look at those lovely make-up!!:) Have I told you guys yet? I am going for a basic make-up workshop! Yay to a NEW me :P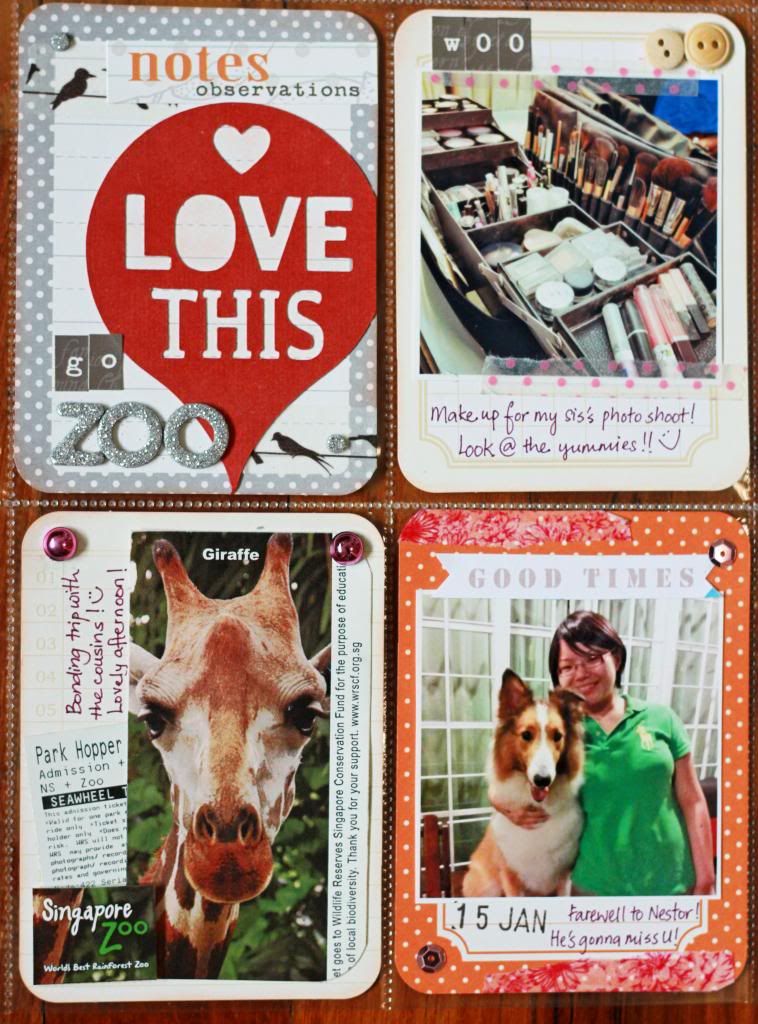 Supplies used:
-Project Life Core Kit Clementine collection
-Thickers Silver alphabet stickers
-Teresa Collins Tell your story stickers
-Cameo cuts
Till my next update, take care and God Bless!